Insights & Stories
When to Upgrade Your Point-of-Sale System
Reading Time: 4 Minutes
March 21st, 2022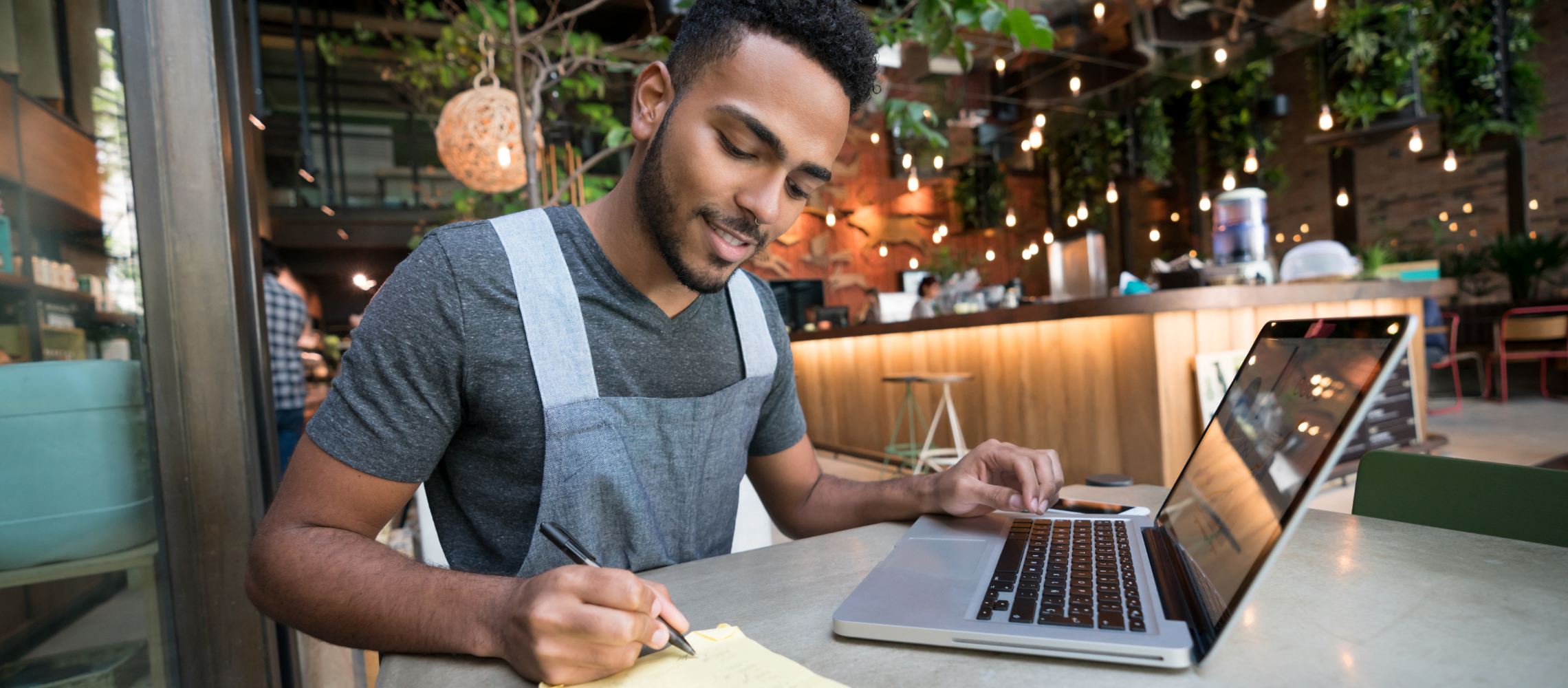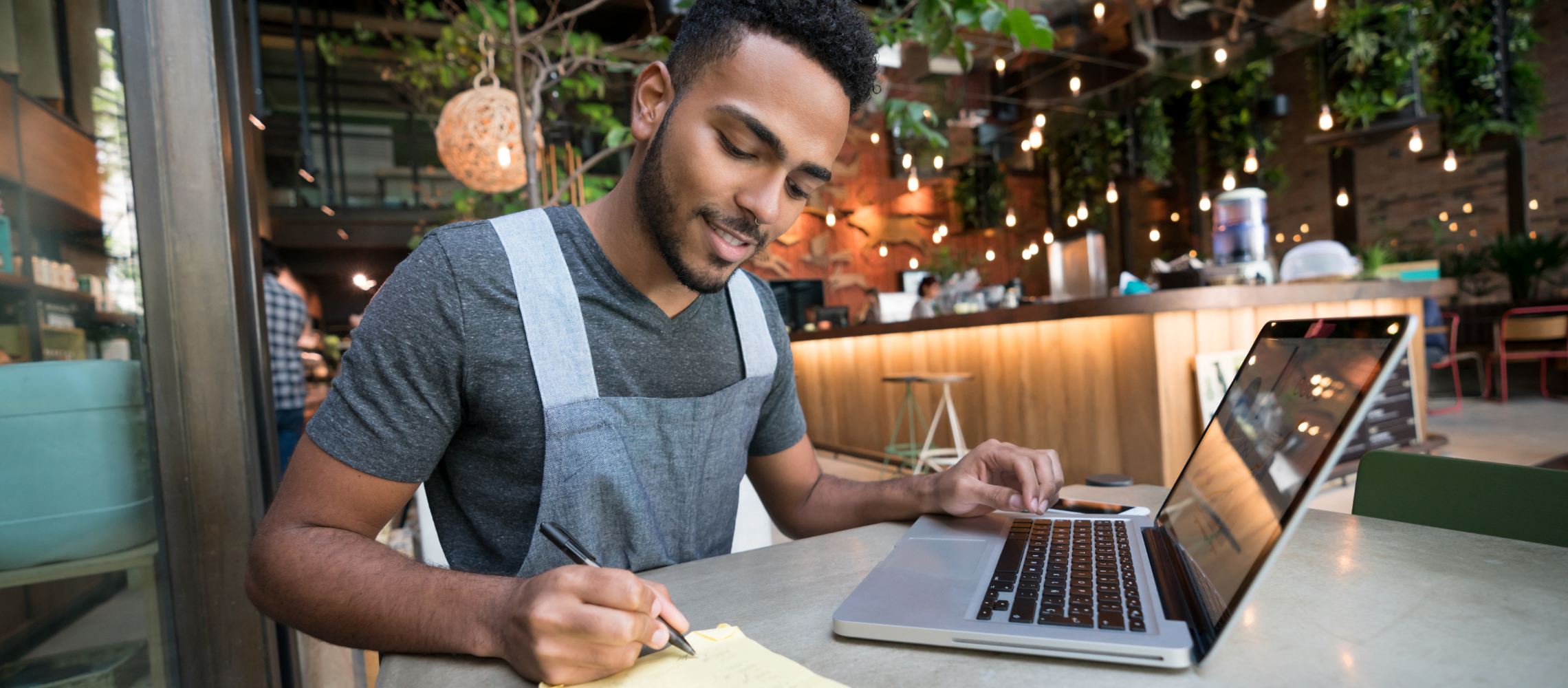 Running a business requires a range of skills, from ensuring you have enough inventory on hand to putting together monthly sales reports, from managing employees and schedules to properly collecting sales tax.
Having an efficient Point-of-Sale (POS) system can go a long way toward keeping your business running smoothly. Yet they're often the last piece of equipment in the business to get an upgrade unless they outright stop working. However, as modern POS systems evolve and improve, old systems can fall behind, putting your business at a disadvantage.
What can a Point-of-Sale System Do?
A point-of-sale system is a type of technology that enables your customers to make a payment for products or services at your place of business using more than just cash. A standard POS system can move you from a cash-only business, enabling you to accept various payment types like credit cards, debit cards or digital wallets—which can open up your customer pool, and help grow your business exponentially. And today's POS systems enable you to do so much more.
For example, some of the features of a Clover® POS system include the ability to:
Create and manage customer loyalty programs—to bring customers back time and again
Offer digital receipts and one-touch tipping
Automatically apply service or delivery charges
Gather customer data and collect feedback
Facilitate inventory organization
Access to sales, refunds, deposits, and reports anytime (from anywhere)
When to Upgrade Your POS System
Realistically, you should upgrade your point-of-sale system about every five years or so to take advantage of the latest features and improve efficiency. So is it time to upgrade your POS system?
Does your current system help you grow your customer base? Is it easy to create and manage loyalty programs? Set up sales or promotions? Or even just make changes to products, prices, and other data? Customers love convenience, but if customers can't use convenient payment types, or if it's hard to participate in promotions or programs you're running, they're likely to turn around and take their business elsewhere.
Can you accept all payment types? Many older systems don't support newer payment types such as mobile wallets or tap-to-pay with contactless cards. They may even make processing gift cards, loyalty points and promotional codes difficult, leading to lines, frustration, and mistakes that erode trust in your brand.
Is it difficult to manage your employees? Some older POS systems offer rudimentary employee management tools leaving owners footing the bill to find alternative next-gen solutions. If you are losing money to early employee check-ins and don't have a comprehensive scheduling platform, that you can create from anywhere, where employees can trade shifts (through built-in communication tools) that works with any payroll company, it's definitely time for an upgrade.
What to Look for in a New POS System
Before you start looking for a new point-of-sale system, it's a good idea to think about the features you need.
If your current system is outdated, basic functionality like less downtime might be a huge improvement. But don't stop there. Today's POS systems can do a lot more than accept credit card payments. They can help with almost every aspect of your business, including sales, accounting, inventory, and reporting. Here are a few features to look for.
Wi-Fi and Bluetooth. Whether you're moving around your store or taking your business mobile, your POS system should be able to securely and efficiently accept credit card payments when paired with a smartphone or tablet.
Security. Small businesses are a tempting target for scammers because they often lack the high-tech (and high cost) security features that larger businesses can employ. Your POS system should allow you to run your business confidently knowing that all transactions and customer data are protected and secured.
Text or email receipts. Customers want to do business their way, right down to how they get a receipt. Your POS system should be able to add text or email receipts in addition to just printing.
Adapting contactless cards. Contactless payments offer speed and convenience for you and your customers. When customers don't have to spend time inputting PINs or signing receipts, you'll have shorter checkout lines and faster customer service. Your POS system should allow you to accept contactless credit and debit card payments and near-field communication (NFC) payments like Apple Pay and Google Pay.
Online Ordering. Restaurants need the ability to take orders over the phone and online to compete in today's market. Online ordering is the new normal, and it should be an option in your POS system. You know what else your POS system should do? It should also give you the ability to offer delivery—either through your own delivery system or a third party delivery application.
Inventory Management. Manage your in store inventory and/or link it to your ecommerce site. Well known web site builders should integrate with your current POS and not cause you to find outside sources that separate these two facets of your organization.
Think it might be time for an upgrade? Contact us to learn more about our progressive point-of-sale hardware and software options that can help you take your business to the next level.
You're about to exit BOH.com
Links to other sites are provided as a service to you by Bank of Hawaii. These other sites are neither owned nor maintained by Bank of Hawaii. Bank of Hawaii shall not be responsible for the content and/or accuracy of any information contained in these other sites or for the personal or credit card information you provide to these sites.