Insights & Stories
Tap to Pay: How to Use Your Contactless Card
Reading time: 3 Minutes
September 12th, 2023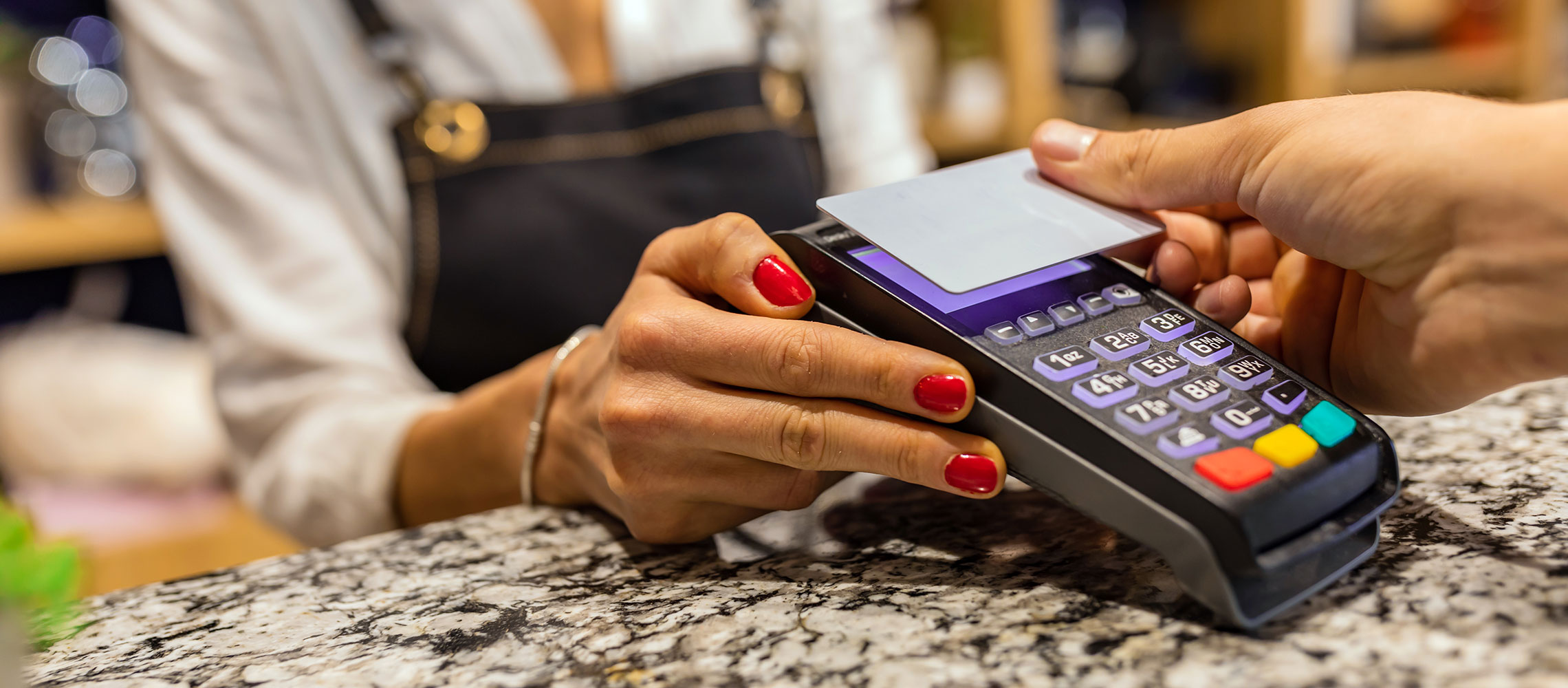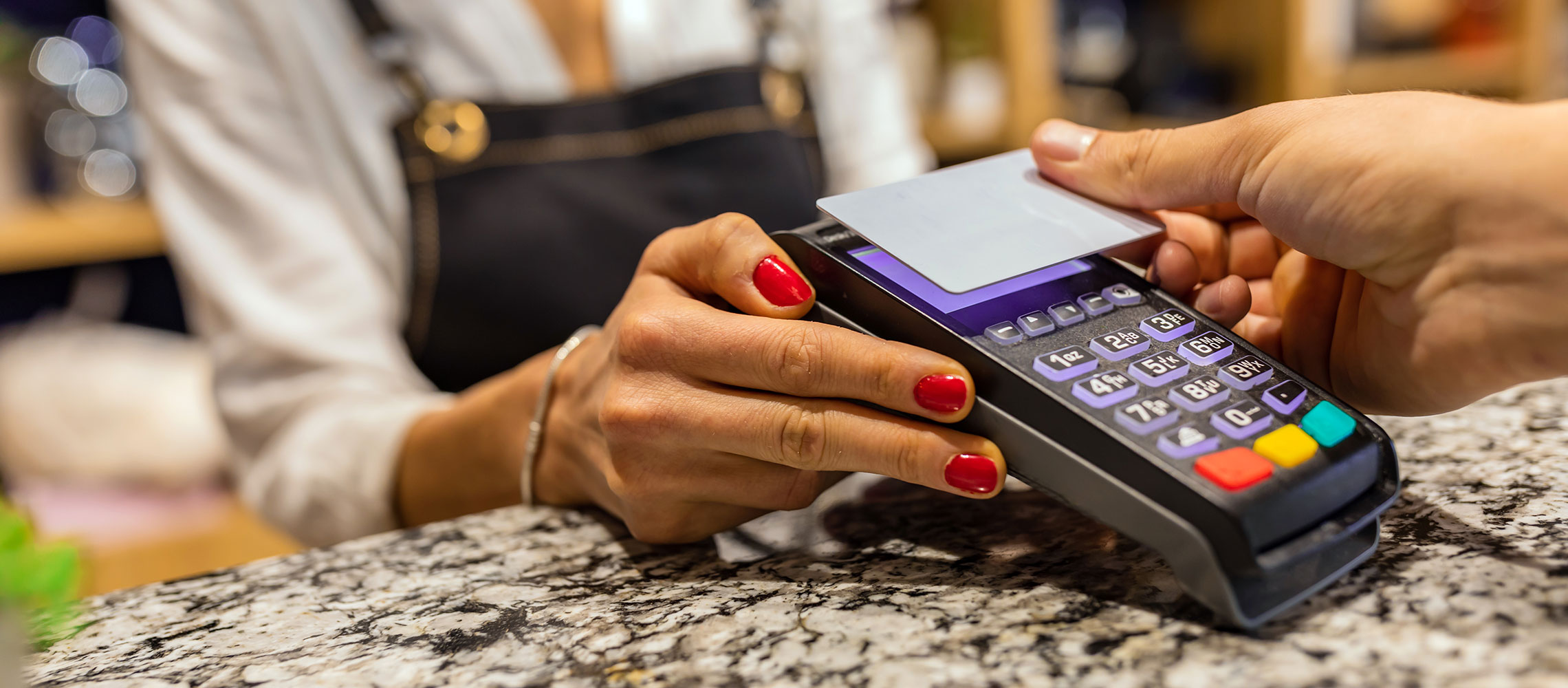 Over the last few years, more consumers are focused on safer ways to pay for day-to-day purchases, without unnecessary contact with public surfaces. As a result, "tap to pay" contactless debit and credit cards are much more popular than ever before.
Instead of having to swipe or insert your card, contactless cards use special technology called Near Field Communication (NFC) that lets you complete a payment easily, without having to touch a check-out terminal or punch numbers into a keypad. Just a quick tap on the terminal to pay as you check out, and you're good to go.
If you have a contactless debit card or credit card, and it's your first time using it to pay, there are just a few things to know for a successful, convenient experience. Here's how to use your contactless card.
1. Look for the Contactless Symbol
While you can use your contactless debit card at just about any payment terminal, to use its "tap to pay" functionality, you'll need to find a terminal that can recognize it. Keep an eye out for the contactless symbol when you're out shopping or dining.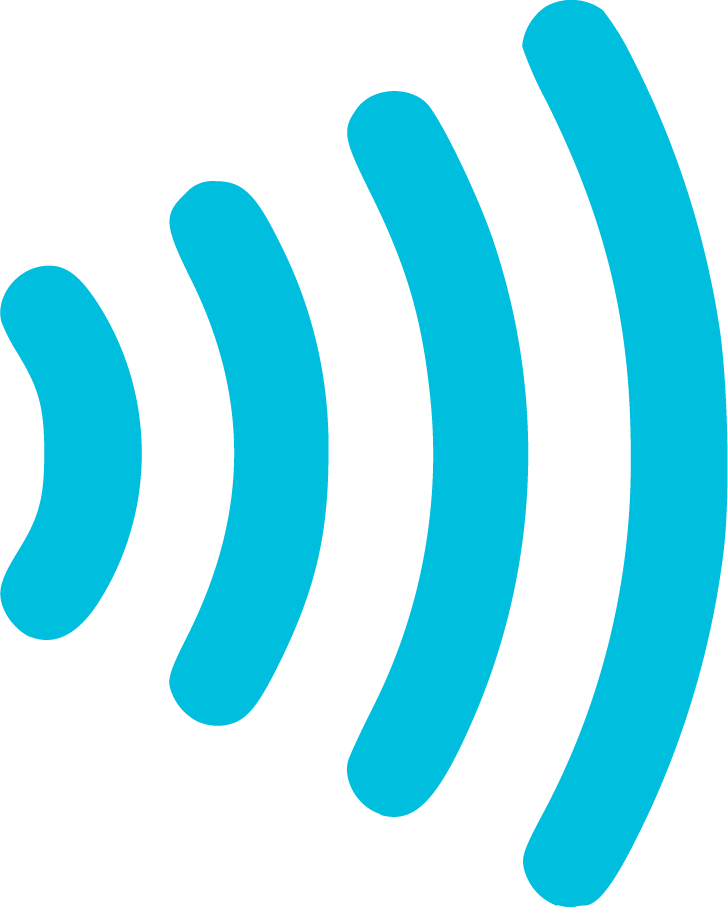 This symbol has been standardized across the industry, so it is easy to recognize.
2. Tap to Pay
Once you're ready to pay, simply tap or wave your card one to two inches over the contactless-enabled payment terminal. Once it's close enough, the card will automatically be read.
In most cases, there's no need to type in a PIN or sign your name—the secure technology in the card will confirm your identity and card account with a digital, one-time security code that protects your payment information.
3. And That's It! You're Done.
As soon as the terminal recognizes your card, you'll get the same visual and/or audio confirmation that you'd get from inserting or swiping the card. Just take your receipt, and you can be on your way!
To learn more, visit our page on Bank of Hawaii's contactless cards. And if you're interested in getting started with a digital wallet, we've got information on that, too.
Frequently Asked Questions
I don't see a contactless symbol on the payment terminal. Can I still use my card to pay?
Yes, if a store doesn't have a contactless reader, no need to worry—you can still pay by swiping or inserting the card, and the terminal will recognize it and process the payment.
Do I need to hold my contactless card in a special direction?
In most cases, the terminal will read your card best when it's flat over the contactless symbol. If you don't get a payment confirmation right away, try tapping the card on the machine.
How long do I need to hold my card to the checkout terminal?
Holding your contactless card to the terminal for 1 to 2 seconds should be enough to complete the payment.
Is it possible to accidentally make a purchase if I get too close to a contactless-enabled payment terminal?
No. Your card can't be charged unless the store has already rung up your purchase. And because the card must be within 1 to 2 inches of the terminal for a transaction to take place, it would be very unlikely to happen by accident.
I have more than one contactless card in my wallet—could I be charged twice for a purchase?
No. Contactless-enabled checkout terminals communicate with only one card at a time.
You're about to exit BOH.com
Links to other sites are provided as a service to you by Bank of Hawaii. These other sites are neither owned nor maintained by Bank of Hawaii. Bank of Hawaii shall not be responsible for the content and/or accuracy of any information contained in these other sites or for the personal or credit card information you provide to these sites.