Insights & Stories
Small Business Guide: Planning for the Holidays
Reading time: 3 Minutes
November 23rd, 2021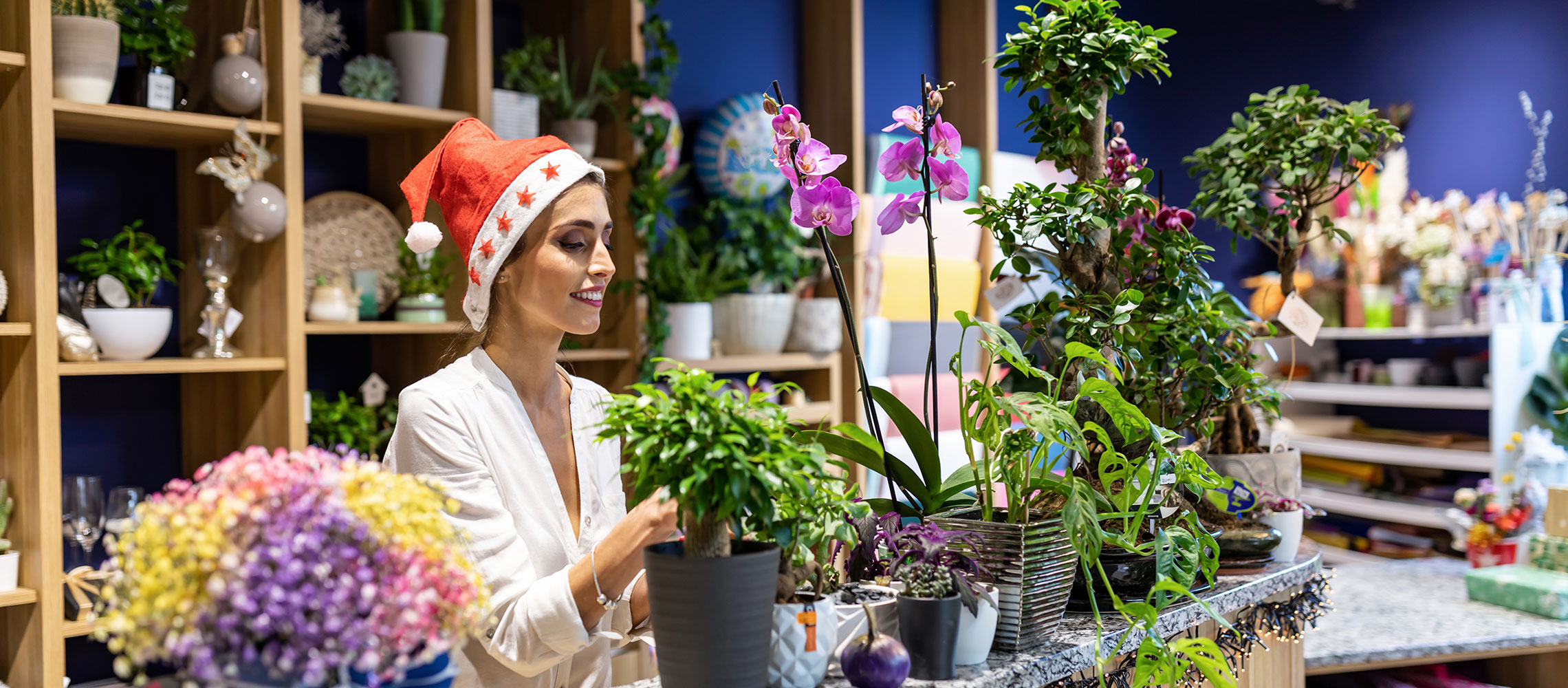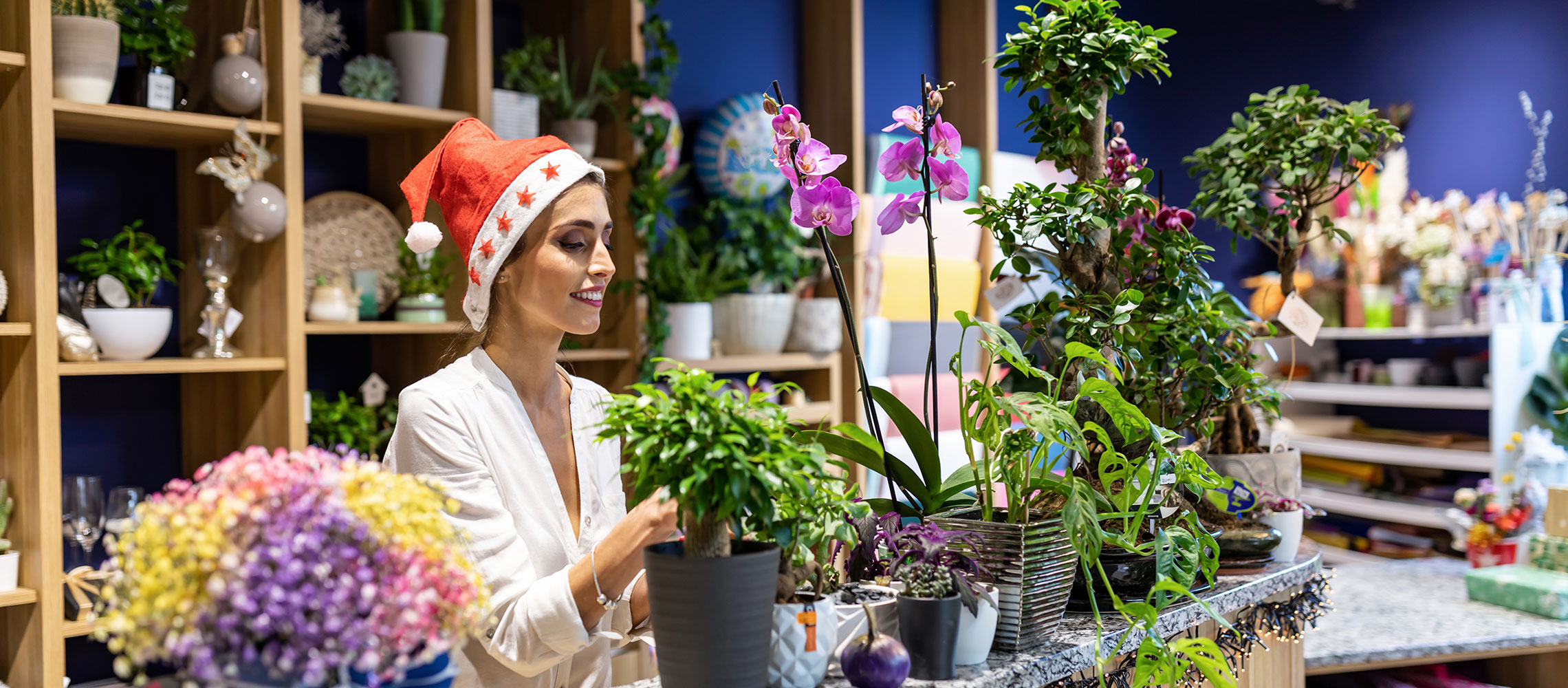 Can you believe the holiday season is already here? It's a make-or-break time of year for many small businesses—holiday sales between Thanksgiving and Christmas can make up 20 to 30 percent of the average businesses total annual sales, depending on which industry you're in, and the National Retail Federation is predicting that this year's sales will be up as much as 10 percent compared with 2020. This can be both exciting and a huge source of anxiety for small business owners who want to be sure they're ready to make the most of the season.
Here are a few things you can do to prepare your business for the holidays, so your registers will be ringing along with the sleigh bells, all month long.
1. Come up with a game plan
Every great success starts with a solid plan. Begin by reviewing your current business operations—what's working well, what could be improved? In particular, think about the effect that a big increase in daily customers might have on your normal business processes. There may be some efficiencies that could help prevent things from getting backed up.
Were you in business this time last year? How have past holiday rushes gone? What went right? What went wrong? You may be able to find some lessons from your own experience that can be put into place now. A few things to think about:
Staffing
Hours of operation
Online orders
Pricing
Marketing and advertising
2. Start prepping now
Once you've put together a plan, start acting on it as soon as you can. This includes everything from ordering any supplies or inventory you expect to need, to posting a call for temporary employees if you think you'll need extra hands on deck. There have been many reports of supply shortages and shipping delays this year, and when it comes to new hires, it always takes longer than you think to provide training.
3. Make sure you've got the basics covered
Now's the time to check that everything is clean and organized, and that all your systems are up and running well. Are your storage areas organized, so you can find inventory items quickly and easily? Is your point of sale (POS) system working smoothly? Cash may be king, but more than ever, customers are paying with cards and their phones, so being able to accept all kinds of payments is a must.
Another thing to think about is invoicing—if you offer goods or services that would benefit from being able to invoice customers, there's no better time to make sure it's set up and ready to go.
If you're just getting started or looking to upgrade your POS system, we can help. Learn more about the systems we offer or talk with one of our local team members to find a solution that's right for your goals.
4. Update your website and local listings
These days, your online presence is just as important, if not more so, than your physical storefront. Making sure your local listings are up to date and having an informative, easy-to-navigate website that lists essential info including address, hours of operation, as well as frequently asked questions, can really boost customer engagement with your business, and dramatically cut down on the number of phone calls you'll need to answer. It's a win-win!
5. Offer a sale or some other promotion
There are a lot of shoppers out there this time of year, but you're also competing against a lot of other businesses, both small and large, so anything you can do to set your business apart is a big plus.
Ideas to Consider:
Offer a sale: If you can afford to, offering a sale can get more people through the door. Make it even more memorable with a holiday theme (such as 12 percent off for the 12 Days of Christmas or 21 percent off as we say goodbye to 2021).
Loyalty programs—think stamp cards that offer a free item after 10 purchases—are also a great way to keep some of those holiday peak shoppers coming back. Some POS systems, such as Clover® through Bank of Hawaii, have apps you can use to create a loyalty program in minutes.
6. Don't forget about gift cards
Gift cards are one of the best ways to make the most of the holiday rush, because they pay off in so many ways. First, they're an increasingly popular present for the tough-to-buy-for. They also boost your cash flow by gathering payment in advance of redemption. And they keep new customers coming in even after the holidays are pau.
7. Revisit your annual budget, before and after the holidays
It's a good idea to have a firm handle on your recent finances and cash flow, for a couple of reasons. You may want to invest some extra money ahead of time to prepare for the holiday rush. Also, if the holiday season goes well, you may have extra money to put towards upgrades, improvements and expansions in the new year. It's never too early to start planning for next holiday season!
You're about to exit BOH.com
Links to other sites are provided as a service to you by Bank of Hawaii. These other sites are neither owned nor maintained by Bank of Hawaii. Bank of Hawaii shall not be responsible for the content and/or accuracy of any information contained in these other sites or for the personal or credit card information you provide to these sites.