Insights & Stories
Glitz and Glamour in LA: Your Tinseltown Travel Guide
Reading time: 10 Minutes
June 7th, 2022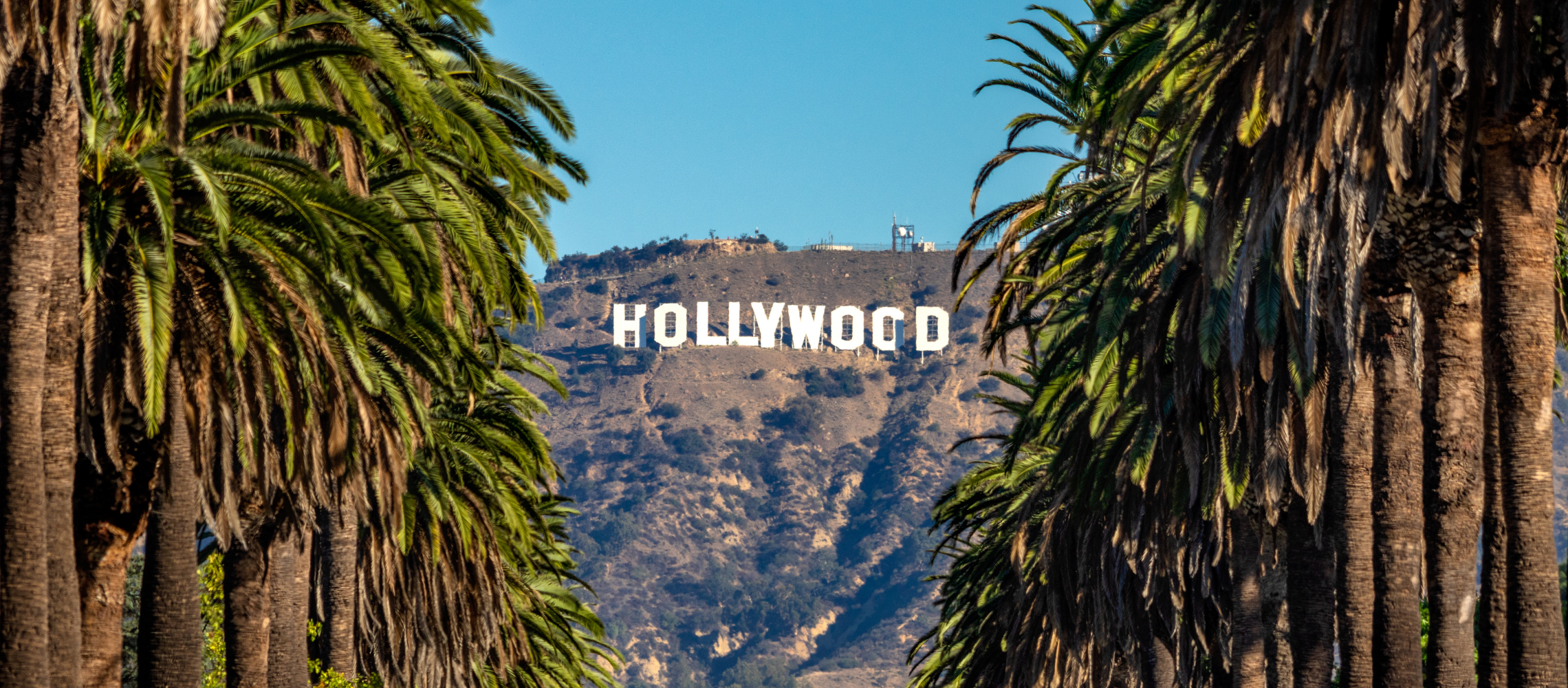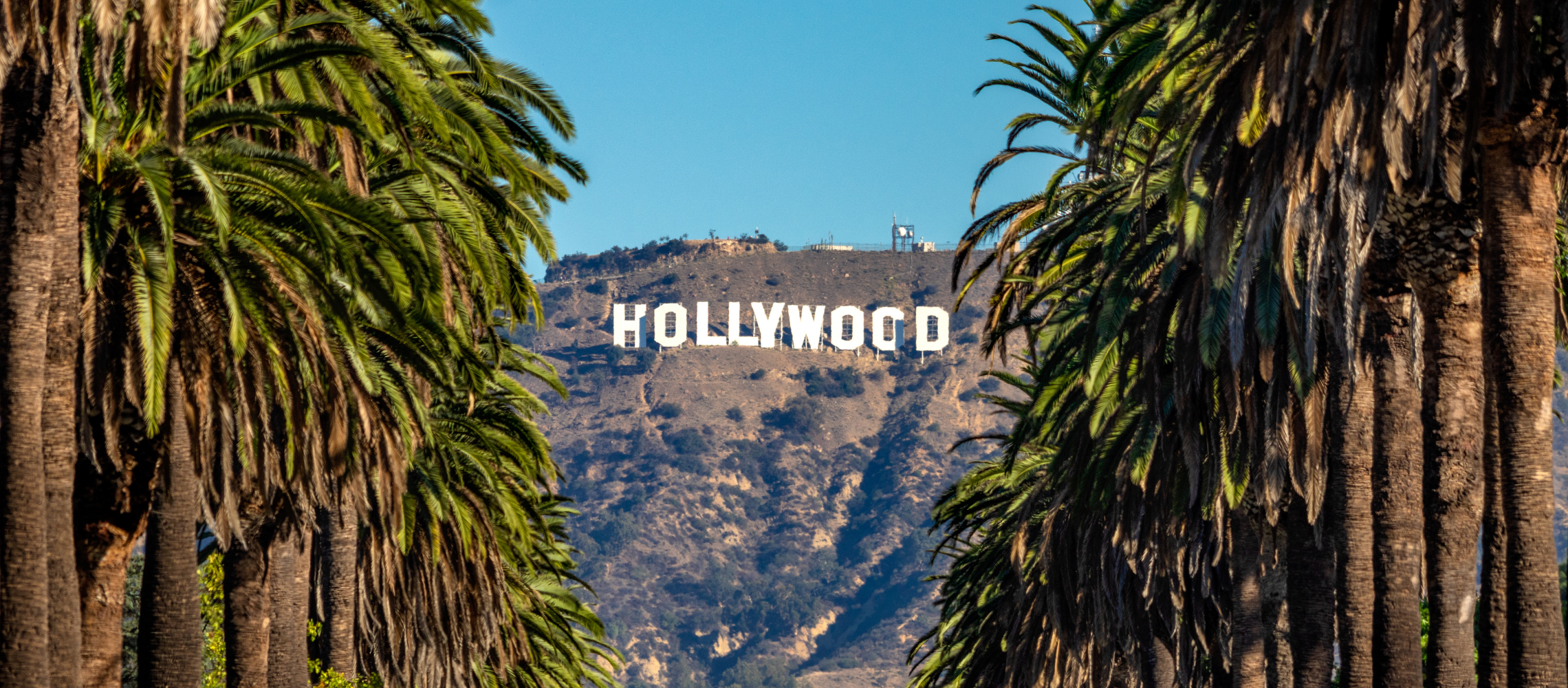 As one of the nearest cities on the mainland U.S. to Hawaii, we've all probably visited Los Angeles—especially since we can fly there direct with Hawaiian Airlines®. But out of all the adventures you could have, an entertainment themed one is especially unique to Los Angeles. For many, L.A. is synonymous with Hollywood and, after more than a year spent indoors with many of us glued to our TVs and devices, why not explore the city that produced some of our favorite movies and shows?
Here's your movie and TV themed guide for things to do in Los Angeles, from going behind-the-scenes on film studio backlots to visiting the L.A. hotspots where celebs spend their time when they're not on camera.
Go behind-the-scenes on a film studio tour
Los Angeles is home to some of the biggest entertainment studios in the world, where blockbuster movies and hit TV shows are filmed every day. A few of these studios offer tours of their sound stages and backlots for visitors to explore film sets, learn about the movie production process, and possibly spot actors coming or going from a shoot.
Universal Studios Hollywood offers the most interactive experience with more or less an entire movie theme park; explore The Wizarding World of Harry PotterTM, Krustyland from The Simpsons™, and Jurassic World, each with rides, costumed characters and themed dining options. The Universal Studios Tour itself takes visitors across four acres of movie magic, from the plane crash scene in War of the Worlds to the watery setting of Jaws to Psycho's Bates Motel. The easiest way to see it all is to buy a one-day pass for $109 to $134, depending on the day of the week.
Paramount Pictures is the longest operating studio in Hollywood; they offer a guided cart tour through the studio's prop warehouse and filming locations, including the sets for NCIS: Los Angeles, The Blacklist, This Is Us and others; and a VIP tour that goes behind-the-scenes at the studio's archives and production facilities, plus complimentary lunch, parking, and souvenir photo.
Sony Pictures Studios took over the lot that used to be MGM and the studio offers a 2-hour walking tour through the sound stages where movies such as Spider-Man, Men in Black and The Wizard of Oz were filmed. Explore the Barbra Streisand Scoring Stage, the set of the ABC comedy The Goldbergs and the RV used in Breaking Bad.
Warner Bros. offers a studio tour through their many soundstages, where visitors can explore Central Perk and the fountain from Friends, Sheldon's apartment from The Big Bang Theory and Gilmore Girls' Stars Hollow, Connecticut—plus special exhibitions celebrating the world of Harry Potter, superheroes and supervillains from DC Comics and the process that occurs when studios take a story from script to screen.
Attend a TV show taping
Whether you're a fan of daytime game shows or nighttime talk shows, you can attend live studio tapings of popular TV programs in Los Angeles.
CBS Television City near The Grove hosts audiences for both The Late Late Show with James Corden and The Price is Right. To request up to four non-transferable tickets online for The Late Late Show, choose the date you'd like to attend and include why you love the King of Carpool Karaoke. Tickets for The Price is Right (either for yourself or for groups up to 25) are usually released online five to six weeks in advance.
Sony Pictures in Culver City hosts audiences for Jeopardy! and Wheel of Fortune. Go online to request up to four tickets online for Jeopardy!; parties of four or more can call 818-772-6788 between 10 am to 6 pm HST, Monday to Friday. Wheel of Fortune tickets are available online a few days in advance of taping and you can request up to four tickets online for individuals over the age of 8. Larger groups are also welcome, but you'll need to call 818-772-6788 to secure a date and time. Either way, you'll need to call 818-773-3465 to confirm your attendance up to a week before your scheduled taping date.
Jimmy Kimmel Live! Tapes at the El Capitan Entertainment Centre right on Hollywood Boulevard. You can request tickets online if you describe your favorite moment from the show's history; be aware that the taping itself can take up to 3.5 hours, including check-in, getting seated and audience warm-ups. Jimmy Kimmel Live! requests that audience members avoid wearing red, black, or white, as well as any clothing (shirts, shorts, hats, and so on) with logos; guests may be denied entry if they fail to abide by the dress code.
Visit famous L.A. movie landmarks
Even if you've never visited Los Angeles before, you're probably more familiar with the City of Angels than you think. It is one of the biggest filming locations in the world; hundreds of movies have been shot all over Los Angeles for close to a century. Step into nearly any popular hotel, bar, or public space and you're bound to recognize it; some of Los Angeles' most notable film locations include:
Mingle with celebrities at popular local hotspots
Contrary to the glitz and glamour that tour guides and hotel brochures might promise, celebrities in Los Angeles won't be spotted strolling down Hollywood Boulevard or waving at you from their homes while you're on a sightseeing bus tour. If anything, your chances of running into a celebrity are better if you're out and about in Los Angeles and enjoying normal activities, such as having lunch or dinner, enjoying drinks, going on a hike (or even just picking up coffee at Starbucks). Here are some good places to start:
Musso and Frank's Grill has been a popular Hollywood hangout for over a century. Today, you might find George Clooney stopping in for a drink (just as he did on-screen in 2001's Ocean's Eleven) or Brad Pitt (as he did in Quentin Tarantino's Once Upon a Time in Hollywood) as well as Harrison Ford, Johnny Depp, Keith Richards and others. But decades ago, you might have also encountered the likes of Frank Sinatra, Humphrey Bogart, Marlon Brando, or Marilyn Monroe. (Legend has it that silent film star Charlie Chaplin would race his colleagues on horseback to the restaurant for lunch, and the loser would pick up the tab.)
Runyon Canyon is a 160-acre park at the eastern end of the Santa Monica Mountains that boasts both paved paths and rugged trails, plus a tennis court and dog-friendly areas. But what this patch of greenery in the middle of Los Angeles has become known for in recent years are the celebrities who live nearby in the Hollywood Hills and frequent the park. Channing Tatum, Justin Bieber, Natalie Portman, Cameron Diaz and Drew Barrymore have all been hiking, jogging, or walking their dogs on Runyon Canyon. Keep an eye out (as well as a respective distance) and you might spot a celeb here.
The Hollywood Roosevelt Hotel is a Los Angeles landmark. It's the oldest continually operating hotel in Los Angeles, where the first Academy Awards dinner was held in 1929 and where Marilyn Monroe lived for two years in the late '40s before she became a film star. In the modern era, the Roosevelt continues to draw celebrities; Beyonce, Jay-Z, Justin Timberlake and others have been spotted in the lobby's Library Bar, unwinding at the Tropicana Pool & Cafe, or partying at Teddy's, the hotel's nightclub.
Want to check out one of these incredible hotspots next time you visit LA? There's no need to wait! Your everyday purchases can help you earn HawaiianMiles® faster than ever. With the Hawaiian Airlines® Bank of Hawaii World Elite Mastercard® or the Bankoh Hawaiian Airlines® Visa® Debit Card, every purchase earns you HawaiianMiles—which never expire. Let's make that dream trip a reality even sooner!
_______________________________
The individuals and owners of any other trademarks, logos, brands or other designations of origin shown, named or mentioned herein did not sponsor, endorse or preview this article.
Hawaiian Airlines is a registered trademark of Hawaiian Brand Intellectual Property Ltd.
The Hawaiian Airlines® Bank of Hawaii World Elite Mastercard® is issued by Barclays Bank Delaware (Barclays) pursuant to a license by Mastercard International Incorporate. Mastercard, World Mastercard, and World Elite Mastercard are registered trademarks, and the circles design is a trademark of Mastercard International Incorporated.
The Bankoh Hawaiian Airlines® Visa® Debit Card is issued by Bank of Hawaii. VISA is a registered trademark of Visa International Service Association and used under license.
You're about to exit BOH.com
Links to other sites are provided as a service to you by Bank of Hawaii. These other sites are neither owned nor maintained by Bank of Hawaii. Bank of Hawaii shall not be responsible for the content and/or accuracy of any information contained in these other sites or for the personal or credit card information you provide to these sites.