Insights & Stories
Get to Know Matt Pollard: Matt's Favorite Hikes
Reading time: 5 minutes
February 11th, 2023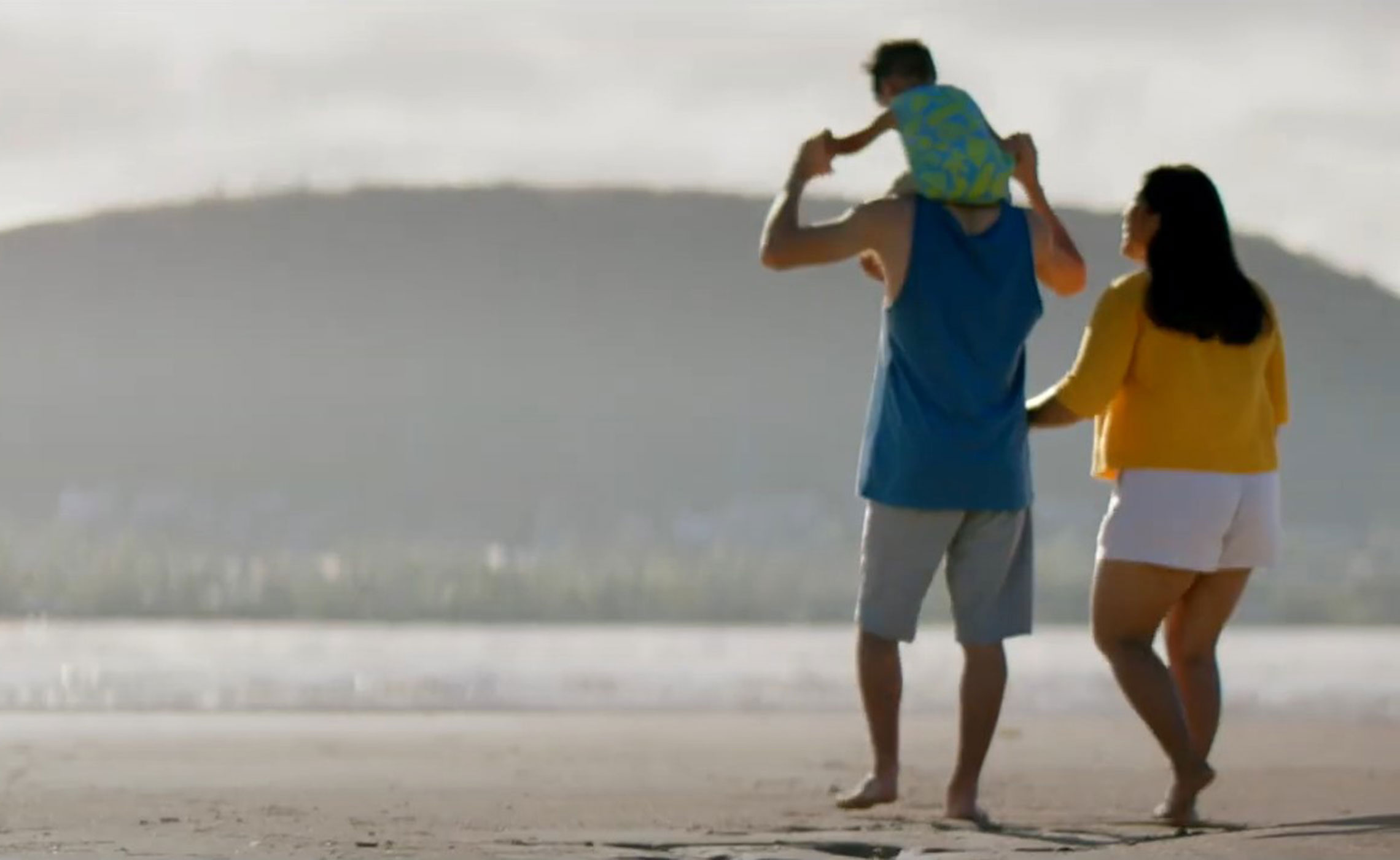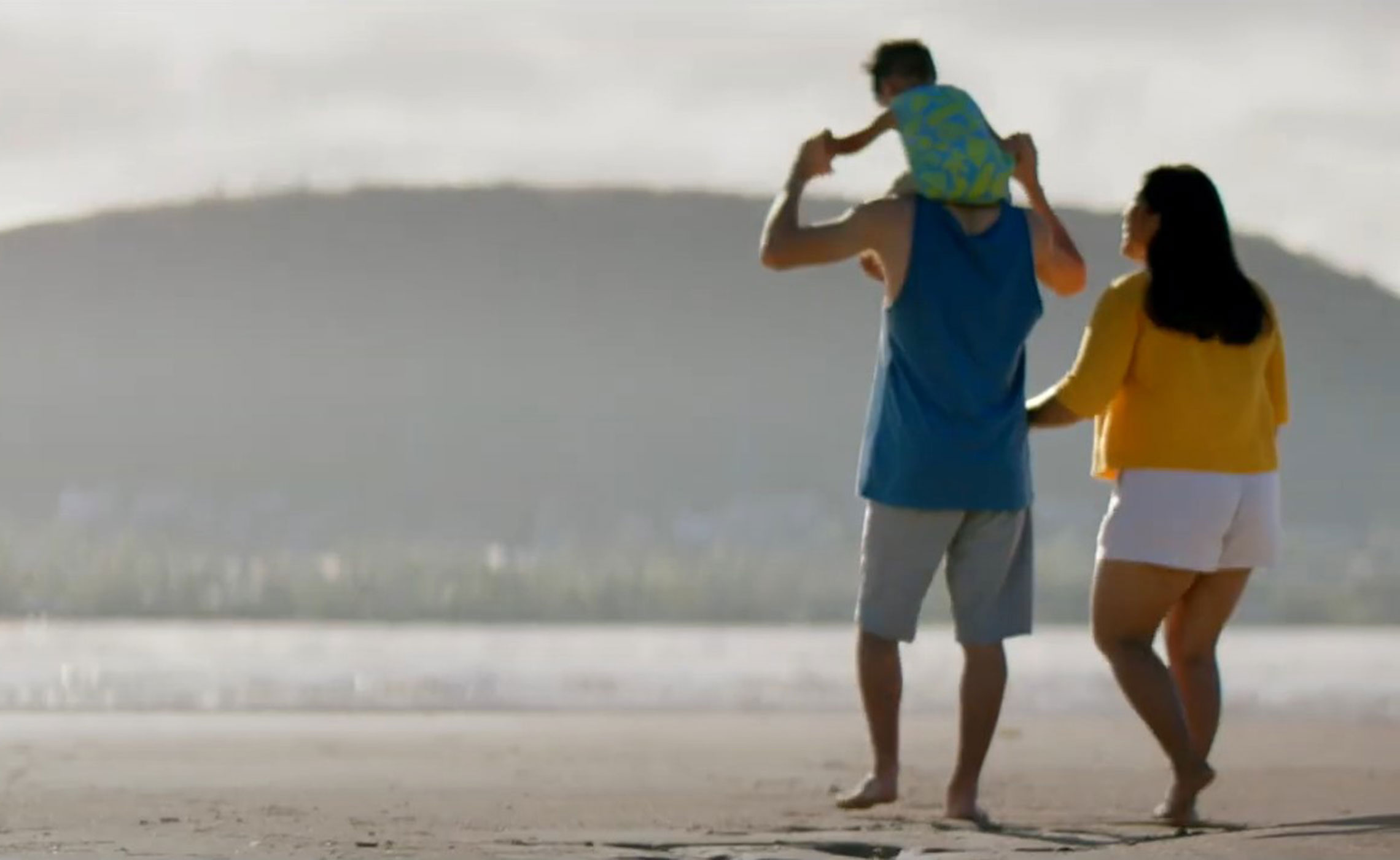 "Being able to help make applications that make banking easier for people so they can spend more time with their family is a personal mission of mine." – Matt Pollard
Matthew Pollard (aka Matt), Senior Vice President and Director of Digital Banking, leads our Digital Banking Team—which means his main focus is building ways to make it easier for customers to bank on their time, when and where they want. Recently, Matt sat down with us to share how he lives his happy—by getting outside to enjoy the beauty of Hawaii while getting active with his family.
Two years ago, Matt and his wife welcomed their son, Caleb—which changed a lot for Matt. Building online and mobile experiences to streamline banking became even more important to him, as he realized for himself how important it is to be there for the little moments—which he wouldn't be able to do as easily if he had to run to a branch to manage his day-to-day finances. He realized the impact he, and his team, could have on helping people make time for those moments, helping them live their happy.
"Having a son changed a lot of things for me. One of those things is how I view my own, personal free time. I want to spend more time with my son. I want to spend more time with my family and doing things that make lifelong memories." – Matt Pollard
In Matt's free time, he shared that he loves getting outside to hike Oahu's beautiful trails. Living his happy means creating memories with his family—and doing it in the most beautiful place, that he's lucky to call home. What started out as a great way to train for Spartan races with his wife has become a weekend staple for Matt and his growing family, including their Hawaiian Humane Society rescue, Luna, and son Caleb.
If you're ready to get outside to make some memories—and Live your Happy—here are Matt's favorite, family-friendly hikes.
Waimea Falls
When you're hiking with a two-year old, you're not just looking for great views. You want to make sure it's something that a toddler can not only enjoy, but handle. Waimea Falls fits the bill in every way.
Why he likes it:
Places to rest: At Waimea Falls, there are plenty of places to stop and rest—an extremely helpful feature when his son needs to take breaks, or when he needs to take a break from carrying him!
Areas in the shade: There are plenty of shady points on this trail, which makes it a nice walk in the summer heat.
Fully paved: Waimea Falls is a fully paved trail, which makes it a nice option after being cooped up from heavy rains.
When you're visiting, there are also plenty of other activities to enjoy in Waimea Valley—including visiting Waimea Beach, heading into nearby Haleiwa town, or even additional hikes if you're feeling adventurous.
Makapuu Lighthouse
Getting the whole family out can be a challenge—but Makapuu Lighthouse Trail is a great hike Matt loves to take his family (including his pup!) to explore. At around 2.5 miles, this fully paved route ends in a gorgeous view that everyone enjoys.
Why he likes it:
The view: Known around the world, the rewarding view is nothing short of incredible. An added bonus? During certain months, you may even spot whales in the distance—an activity his son is finding more and more exciting as he gets older.
Plenty of people: His son loves seeing other people and the walk to the lookout at Makapuu Lighthouse is usually pretty busy—and Matt's son loves being able to see other kids his age.
Fully paved: Similar to Waimea Falls, Makapuu Lighthouse Trail is a fully paved trail, which makes is a nice activity to do that doesn't limit the rest of the day's activity due to post-mud baths.
Aiea Loop Trail
Aiea Loop Trail is a family favorite at the Pollard house—and is probably both Luna and Caleb's favorite! It's long enough to tire out Luna, and with the many different routes you can take, it's easy for hikers at a variety of skill levels.
Why he likes it:
Something for everyone: Aiea Loop Trail has something for everyone—Luna loves all of the smells from the runners, hikers, and bikers. Caleb loves being able to get dirty. And Matt and his wife love to see their son soak up the experience.
A bit of history: Blink and you'll miss it, but this trail has some WWII history along the way. If you look closely, you might be able to see the remains of B-24J Liberator Bomber, which crashed in May of 1944.
Beautiful views: Along the hike, you'll see incredible views of the Koolau Mountains, Diamond Head, and Pearl Harbor.
Want to learn more about Matt, and watch the stories of others who make Bank of Hawaii the bank of Hawaii? Visit our Live your Happy center.
You're about to exit BOH.com
Links to other sites are provided as a service to you by Bank of Hawaii. These other sites are neither owned nor maintained by Bank of Hawaii. Bank of Hawaii shall not be responsible for the content and/or accuracy of any information contained in these other sites or for the personal or credit card information you provide to these sites.