Insights & Stories
Commemorating Juneteenth: A Lesson in History
Reading time: 8 Minutes
June 17th, 2022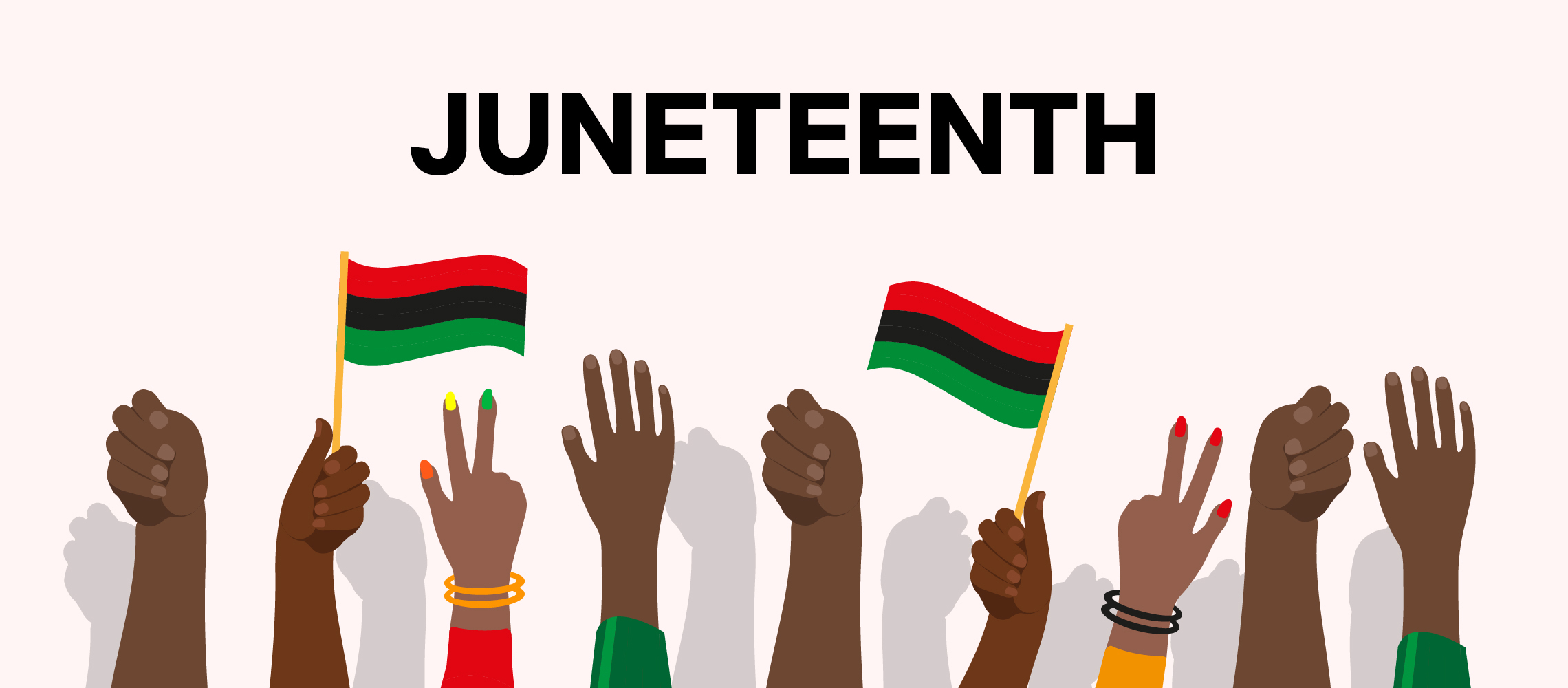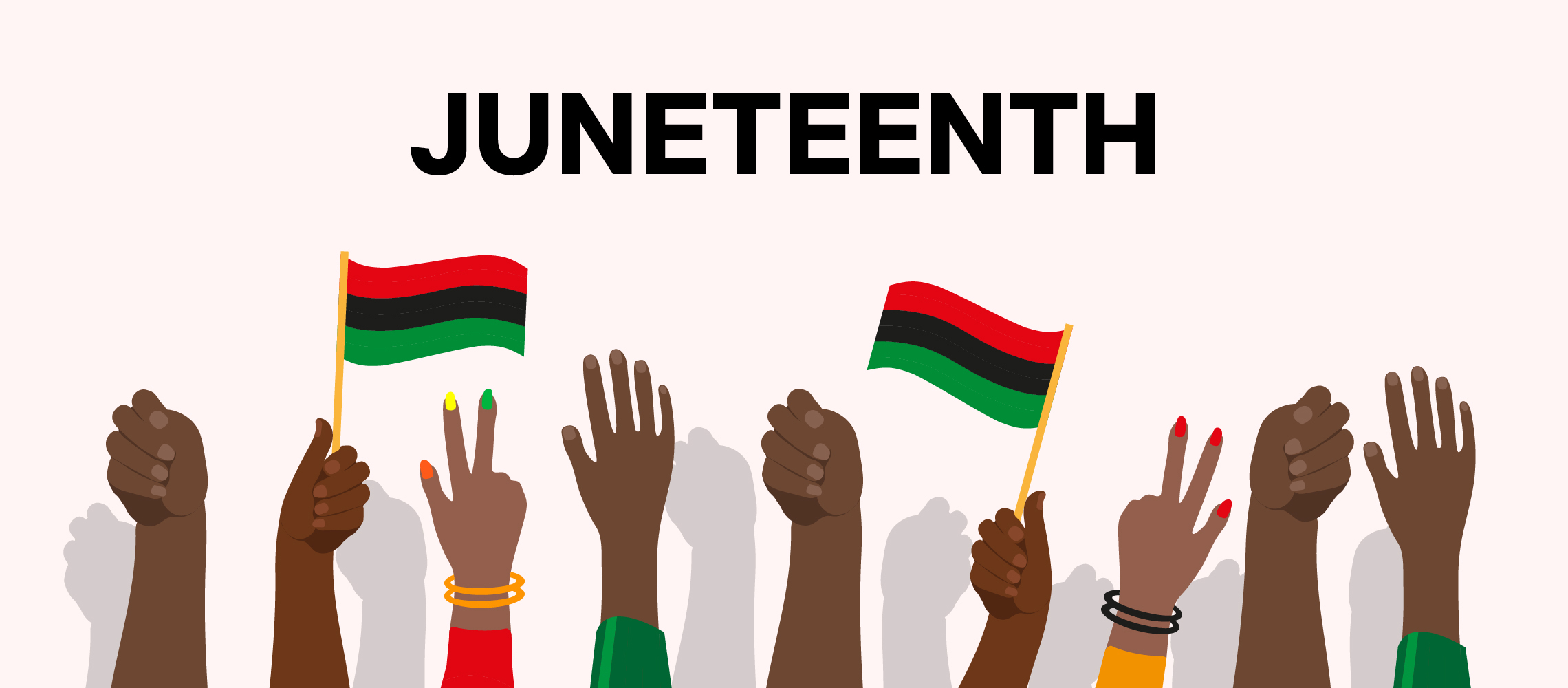 Juneteenth is an important day that represents diversity, equity and inclusion – key core values and standards at Bank of Hawaii. The day has gained more awareness in recent years, emphasizing the fight for racial equality. While the day has gained more awareness in recent years, Juneteenth has been celebrated for nearly a century and a half by the African American community. On June 17, 2021, President Joe Biden established Juneteenth as a national federal holiday, reinforcing the importance of this day nationwide.
"Juneteenth is a symbolic day, one that is culturally important to so many Americans, and Bank of Hawaii is committed to supporting our employees with the time needed to reflect," shared Peter Ho, chairman, president and CEO of Bank of Hawaii, in the June 2021 news release: Bank of Hawaii Honors Juneteenth.
In light of this culturally significant and historic day, here are some highlights about the history of Juneteenth and its evolution throughout the years.
History of Juneteenth
On January 1, 1863, President Abraham Lincoln issued the Emancipation Proclamation that freed the slaves living in states that were not under Union control. After General Lee of the Union surrendered in April 1865, a fellow general named Gordon Granger arrived in Galveston, Texas to bring the proclamation to effect, over two years later, with the following words:
"The people of Texas are informed that in accordance with a Proclamation from the Executive of the United States, all slaves are free. This involves an absolute equality of rights and rights of property between former masters and slaves, and the connection heretofore existing between them becomes that between employer and hired laborer."
It wasn't until June 19, 1865, when Union troops arrived in Galveston Bay, Texas to announce that the slaves were freed in the state, by the executive order. According to Juneteenth.com, the immediate reaction to this news varied from initial shock to pure joy. In Texas, a large number of former slaves immediately left their plantations and settled up north where there was promise of a new life, while others chose to be with family members in southern states such as Louisiana, Arkansas and Oklahoma. Many men and women had to readjust to being free for the first time in a country where they had lived their entire lives as slaves. During these difficult times, it was Juneteenth that provided much needed motivation, reassurance, and sense of community. For many years, the day would be celebrated with traditional songs, prayer services, food, and guest speakers. Many families would even travel back in pilgrimage to Galveston in memory of the momentous day.
It's important to note that during these early years, Juneteenth was typically only celebrated by the African American community – and they would sometimes face fierce opposition for these celebrations. Sometimes, white landowners would even ban them from celebrating, forcing them to use rural areas or church grounds. Eventually, as more African Americans became land owners, they donated land for the observance of Juneteenth.
There was a sharp decline in Juneteenth activities during the early 1900s, especially during the Depression, where many people left farms and migrated to cities to find work. There was a strong resurgence during the Civil Rights movement, and in 1980, Juneteenth became an official state holiday in Texas, thanks to Al Edwards, an African American state legislator. The successful passage of this bill marked Juneteenth as the first emancipation celebration that was granted official state recognition.
Throughout the years, Edwards actively spread awareness of Juneteenth all across America. Thanks in part to his efforts, Juneteenth is experiencing popularity across communities and organizations throughout the country. Many well-known institutions like the Henry Ford Museum or the Smithsonian are sponsoring Juneteenth-centered activities.
Celebrations vary around the states, many sharing an emphasis on education, self-improvement and reflection. Guest speakers are often invited to share their knowledge of the past. Sometimes, people will read works by noted African American writers or attend exhibits by famous African American artists.
How you can support Juneteenth
On June 17, 2021, Hawaii Governor David Ige signed a bill officially recognizing Juneteenth as a day of observance in Hawaii. Historically, the Black community helped shape Hawaii into what it is today. To learn more about how you can support, here are three local nonprofit organizations:
The Pōpolo Project is an organization that aims to redefine what it means to be Black in Hawaii through educational and cultural learning opportunities, hosting community gatherings and creating original media that creates new narratives for and about Black people. They offer enrichment programs for youth, connecting them with adult mentors, cultural practitioners and professionals from the local community. You can help by volunteering at their many events or contributing financially to support the Pōpolo Project's work throughout the year. Contact them through info@thepopoloproject.com for volunteer opportunities or donate a check made payable to The Pōpolo Project at P.O. Box 11957, Honolulu HI, 96828.
The NAACP is the world's oldest and largest civil rights organization. Its mission is to achieve equity, political rights and social inclusion by advancing policies and practices that expand human and civil rights, eliminate discrimination and accelerate the well-being, education, and economic security of Black people and all persons of color. Alphonso Braggs leads the Hawaii chapter, which meets monthly to discuss civil rights issues and community matters. You can contact them at naacphawaii@gmail.com or (808) 783-8969.
Obama Hawaiian Africana Museum offers youth enrichment programs and community events to engage the public and educate people about Africana culture in Hawaii. The museum itself is a historical exhibit in the Pacific Theatre that documents the history and lives of the Africana people who settled in Hawaii two hundred years ago. The Obama Hawaiian Africana Museum archives 200 years of Africana history on the Hawaiian Islands to share and educate both residents, and visitors. The parent company was founded in 1997 under the name African American Diversity Cultural Center Hawaii. Visit the website to donate online via PayPal, or you can participate in volunteer opportunities and fundraising events. Contact the organization to find out more details at obamahimuseum@aadcch.org.
For further reading on Black history in Hawaii, read our blog 200 Years of Black History and Experience in Hawaii.
You're about to exit BOH.com
Links to other sites are provided as a service to you by Bank of Hawaii. These other sites are neither owned nor maintained by Bank of Hawaii. Bank of Hawaii shall not be responsible for the content and/or accuracy of any information contained in these other sites or for the personal or credit card information you provide to these sites.