Insights & Stories
Commemorating and Celebrating: 50 Years of Title IX
Reading time: 8 minutes
October 13th, 2022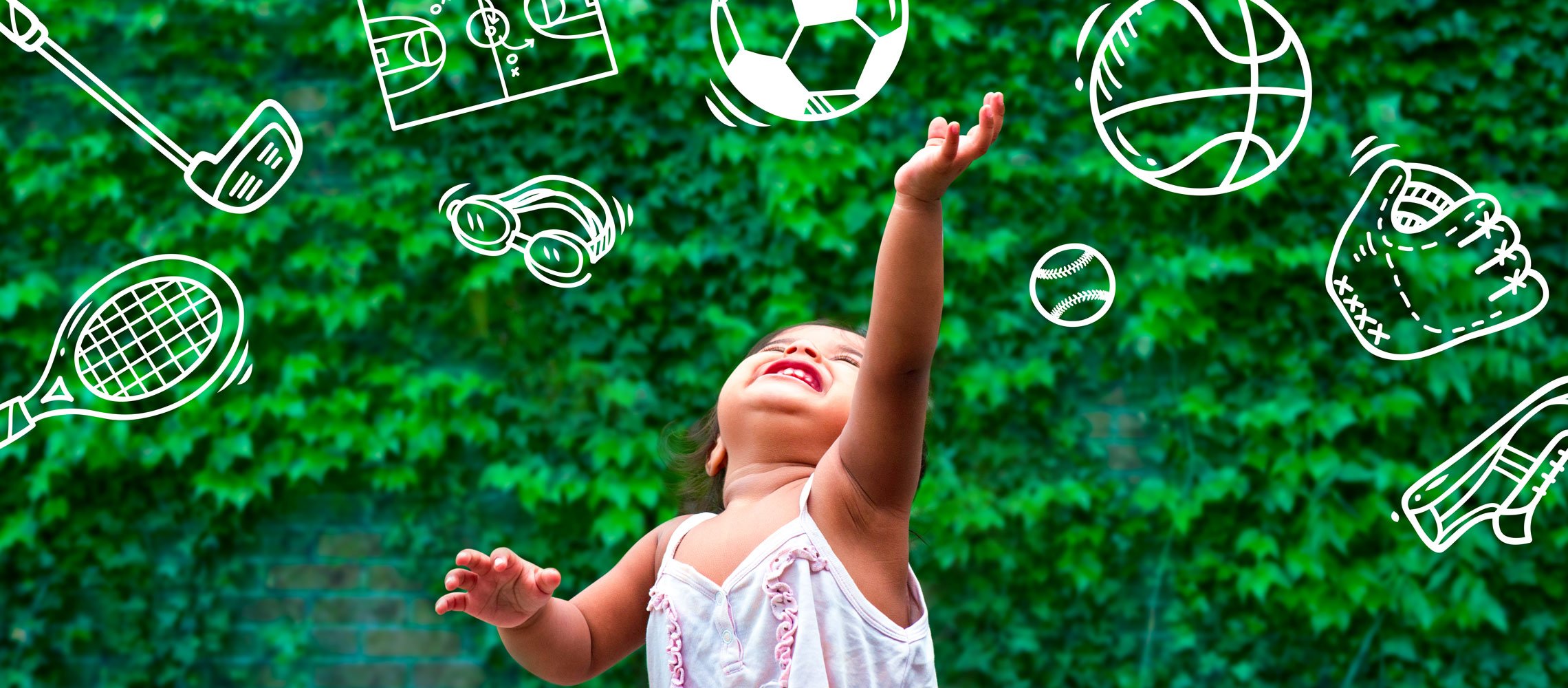 Nearly six decades ago, Congress passed the Civil Rights Act of 1964, which outlawed discrimination based on gender, race, ethnicity, nationality, and religion for voter registration requirements, employment, and public accommodations. However, this landmark civil rights and labor law didn't ban gender discrimination against those who either attended or worked at schools.
In response to this glaring omission, fifty years ago this past June, politicians including Hawaii Representative Patsy Mink, Indiana Senator Birch Bayh, and Oregon Representative Edith Green introduced a clause—Title IX—to the Education Amendments of 1972. Title IX prohibits discrimination on the basis of gender in schools or any other education program, or activity, in the U.S. that receives federal funding. While known primarily for the landmark progress it made for women and girls in the realm of sports, its passage helped open doors for girls and women in a variety of ways. Title IX guarantees gender equality for all aspects of educational programs, including college admissions and academic majors, to teaching positions and vocational programs, and more.
In honor of 2022 marking 50 years of Title IX in the United States, here's a look back at this historic piece of legislation, the nine key advocates who shaped the civil rights law, and the lasting effects of Title IX today.
The origins of Title IX
Although Title IX was passed in 1972, its roots date back to the Civil Rights Act of 1964, which was passed to end discrimination across various fields, but didn't prohibit gender discrimination against people in educational institutions. Two parallel laws also enacted in 1964—Title VI and Title VII—offered additional coverage but didn't remedy the situation. Title VI banned discrimination in federally funded organizations (such as schools) based on race, color, and nationality, but excluded gender. Title VII banned discrimination based on gender, as well as race, ethnicity, nationality, and religion, but the amendment was meant to address equal opportunity employment; it didn't apply to schools, among other areas.
Across the country, girls and women faced unequal treatment in education. Some U.S. colleges and universities barred female students from certain courses or entire fields of study that were considered "male-only," such as medicine, law, calculus, and wood shop. Others established quotas on the number of women allowed admittance or refused to allow women to attend the institution altogether. Female applicants at law, medical, and other graduate schools were routinely denied, simply on the basis of gender. Further, female professors were often denied tenure or employment outright.
Feminists and women's groups, including the National Organization for Women (NOW) and the Women's Equity Action League (WEAL), tried to take matters into their own hands, and lobbied members of Congress and the White House. In 1967, President Lyndon Johnson issued Executive Order 11375, which prohibited hiring and employment discrimination on the basis of gender for federal workers and government contractors but, once again, this had little effect on our educational system.
In 1970, Oregon Representative Edith Green, who was chair of the Special Subcommittee on Education, held a series of congressional hearings to propose amendments to Title VI of the Civil Rights Act to include sex discrimination. During these hearings, Hawaii Representative Patsy Mink, who was previously rejected from attending medical school because of her gender, testified in support of an amendment to prohibit discrimination on the basis of gender.
In 1971, Senator Birch Bayh of Indiana wrote Title IX and introduced the amendment to the Senate, where it passed the following year. Representative Green then introduced the legislation in the House of Representatives, where it passed shortly after. In 1972, President Richard Nixon signed Title IX into law, establishing that "no person in the United States shall, on the basis of sex, be excluded from participation in, be denied the benefits of, or be subjected to discrimination under any education program or activity receiving Federal financial assistance."
Despite attempts by politicians and lobbyists throughout the 1970s and later years to weaken Title IX by introducing amendments that would curtail its scope, Representative Mink and other feminist advocates protected the law to ensure its stance as a robust equality policy. In honor of Mink's efforts, Title IX was renamed the Patsy T. Mink Equal Opportunity in Education Act after Mink's death in 2002.
Shaping Title IX
Many people helped to shape and protect Title IX, from its inception in the early 1970s to present day. The American Civil Liberties Union (ACLU) has recognized nine key individuals who played a formative role in making what Title IX is today. They include:
Edith Green, a politician and educator whose commitment to education (after introducing legislation including the Library Services Act, the Higher Education Facilities Act of 1963, and the Higher Education Act of 1965 and 1967) earned her the nickname "Mrs. Education" while serving in the U.S. House of Representatives. After learning in the 1960s that there were programs to keep boys in school but no such program existed for girls, Green became motivated to fight inequality and inequity in education. Working together with Senator Birch Bayh and Representative Patsy Mink, Green introduced legislation that provided gender equity in education and held congressional hearings, which helped result in the passage of Title IX.
Patsy T. Mink was an attorney and former Hawaii Representative. A third-generation Japanese American, Mink was the first woman of color and the first Asian-American woman elected to Congress. Drawing from her personal experiences facing discrimination, Mink devoted her career to creating or expanding public policies that helped open doors for women and minorities. Mink introduced comprehensive initiatives as part of the Early Childhood Education Act, including bills establishing school lunch programs, special education programs, and bilingual education. A major author and sponsor of Title IX, Mink worked together with Senator Bayh and Representative Green to move the civil rights law through Congress, testified on its behalf, and defended Title IX despite efforts by lobbyists to weaken the law.
Birch Bayh, a former senator of Indiana, is known today as the "Father of Title IX" due to his role in writing the original legislation and serving as its chief Senate sponsor. Bayh also helped draft the Equal Rights Amendment, a proposed Constitutional amendment that would guarantee equal legal rights for all Americans regardless of gender. Although the amendment has not been published into law, 38 states (including Hawaii, which was the first state to vote its approval) have ratified the proposed amendment as of 2022.
Dr. Bernice R. Sandler was an educator and women's rights activist who joined WEAL to help lobby for women's equality after she learned she was being turned down for teaching positions because she "[came] on too strong for a woman," according to a colleague. Using President Johnson's Executive Order 11375, Sandler was able to retain her teaching job and tenure status at the University of Maryland which was at risk, and later filed 269 complaints against several colleges on issues relating to equal opportunity and employment for women. Today, Sandler is known as the "Godmother of Title IX" for her role in the creation and implementation of the amendment. For more than 40 years, until her death in 2019, she was an advocate for the rights of women in education.
Dr. Donna Lopiano is a National Hall of Fame athlete and former CEO of the Women's Sports Foundation. Previously the Director of Women's Athletics at the University of Texas at Austin, Lopiano testified on behalf of Title IX and gender equity before three Congressional committees and later served on the Title IX Task Force to ensure that athletic departments nationwide were compliant with Title IX regulations and to protect people from discrimination in education based on gender.
Billie Jean King, is not only a world tennis champion, but a social activist who campaigned for gender parity and equal compensation in sports throughout her career. In 1972, King turned her attention towards helping to pass Title IX by testifying on behalf of the civil rights amendment on Capitol Hill, speaking for the need for girls and women to be able to advance in their chosen sports.
The Plaintiffs in Alexander v. Yale—Ronni Alexander, Margery Reifler, Pamela Price, Lisa Stone, and Ann Olivarius—were students who attended Yale University between 1973 and 1980 who experienced sexual harassment from their professors. The Plaintiffs didn't seek damages from Yale; instead, they wanted the court to require Yale to establish a grievance procedure for students who felt that they had been sexually harassed. This case marked the first use of Title IX in charges of sexual harassment against an educational institution, and established that sexual harassment of female students could be considered gender discrimination and was, therefore, illegal. Although the plaintiffs didn't win their case, Yale—along with most other U.S. universities—did end up instituting formal grievance procedures for sexual harassment.
Drs. David and Myra Sadker were married professors at American University who spent their careers advocating for equal opportunities in education. Through articles, research studies, and teacher workshops around the country, the Sadkers helped document and publicize the effects of gender discrimination as a barrier to equity in the classroom and opportunities for women. Although Myra Sadker died in 1995 while undergoing treatment for breast cancer, David Sadker and the Myra Sadker Foundation, which David founded in her name, continue to promote gender equity in education nationwide.
Benita Miller is an attorney who founded the Brooklyn Young Mothers' Collective (BYMC), an organization that provides pregnant teenagers and young mothers with information about their legal rights and support services. Through in-school training programs, BYMC counselors teach girls and women about reproductive health education, childbirth, family court, special education services, and Title IX protections. Previously a single mother in law school, Miller became aware of the struggles that many young mothers faced in the classroom and the workplace while working as an attorney for Legal Aid, which inspired her to launch BYMC in 2004. Miller continues to be an outspoken advocate for Title IX and against the many barriers for pregnant women in America's education system today.
Title IX and sports
One of the biggest transformations as a result of Title IX is in sports. Before the passage of Title IX in 1972, there were a little more than 300,000 girls and women playing high school and college sports in the United States. There were virtually no athletic scholarships for women and, on average, female athletes received only 2% of college athletic budgets. Many colleges didn't offer women's teams for some sports at all.
That landscape changed with Title IX. In addition to equity in the classroom, Title IX stated that schools could not exclude girls or women from any activities, including sports. Both male and female athletes were required to have equal access to financial aid, and funding for women's sports and teams must equal the amount that is allocated to men's teams.
By 1978—the deadline for high schools and colleges in the United States to comply with Title IX athletics requirements—the law was already making an impact. Six times as many high school girls were reportedly participating in competitive sports in 1978 than in 1970. In 1972, only one in every 27 girls in the United States played sports. By 2016, that number was two in five.
Today, women make up 44 percent of all college athletes. An estimated 3 million more girls in high school have the opportunity to participate in team sports now than they did before Title IX. These achievements extend beyond college campuses; at the Tokyo Olympic Games in 2021, 60% of U.S. medalists were women. Out of 613 total athletes from the United States, there were 329 women and 284 men, making 2021 the third straight Olympic Games with more women athletes than men on the U.S. roster.
Both on the field and in the classroom, Title IX continues to serve as a historic anti-discrimination law. Although there is still a long way to go towards achieving full equality and equity throughout the United States, Title IX has provided opportunities for women by opening doors and removing barriers, thanks to the efforts of countless politicians, educators, and advocates over the past 50 years.
Bank of Hawaii Foundation and UH Athletics
Bank of Hawaii has been serving the community for nearly 125 years, and has a deep commitment to the University of Hawaii Athletics, supporting through both sponsorships and grants for more than 20 years.
In November 2020, Bank of Hawaii announced its support of the UH Athletics Department with a $5 million sponsorship over 10 years. The agreement included naming rights to the center, now called "SimpliFi Arena at Stan Sheriff Center." To further support the college athletes and honor a beloved former Athletics Director, Bank of Hawaii created the Stan Sheriff Endowment Scholarship Fund, a $100,000 endowment scholarship for student-athletes.
In September 2021, Bank of Hawaii announced its endorsement partnerships with eight of Hawaii's student-athletes. One year later, Bank of Hawaii announced its continued investment in student-athletes by entering into endorsement partnerships with 42 college student-athletes, over half of whom are women.
In honor of the 50th anniversary of Title IX and Rainbow Wahine athletics, Bank of Hawaii Foundation is proud to support the University of Hawaii at Manoa's "Wahine on the Rise" events throughout 2022, including a special celebration dinner on October 14, 2022, the proceeds of which will help with funding health and wellness programs for Wahine student-athletes.
If you'd like to learn more about the event, or make a donation to the program, visit the University of Hawaii Manoa website.
To learn more about Title IX, visit the U.S. Department of Education's Office for Civil Rights, the U.S. Department of Health & Human Services website, the ACLU's website, or UH Manoa's Office of Title IX.
You're about to exit BOH.com
Links to other sites are provided as a service to you by Bank of Hawaii. These other sites are neither owned nor maintained by Bank of Hawaii. Bank of Hawaii shall not be responsible for the content and/or accuracy of any information contained in these other sites or for the personal or credit card information you provide to these sites.