Insights & Stories
10 Steps to Take if You've Lost Your Job
Reading time: 6 Minutes
January 20th, 2021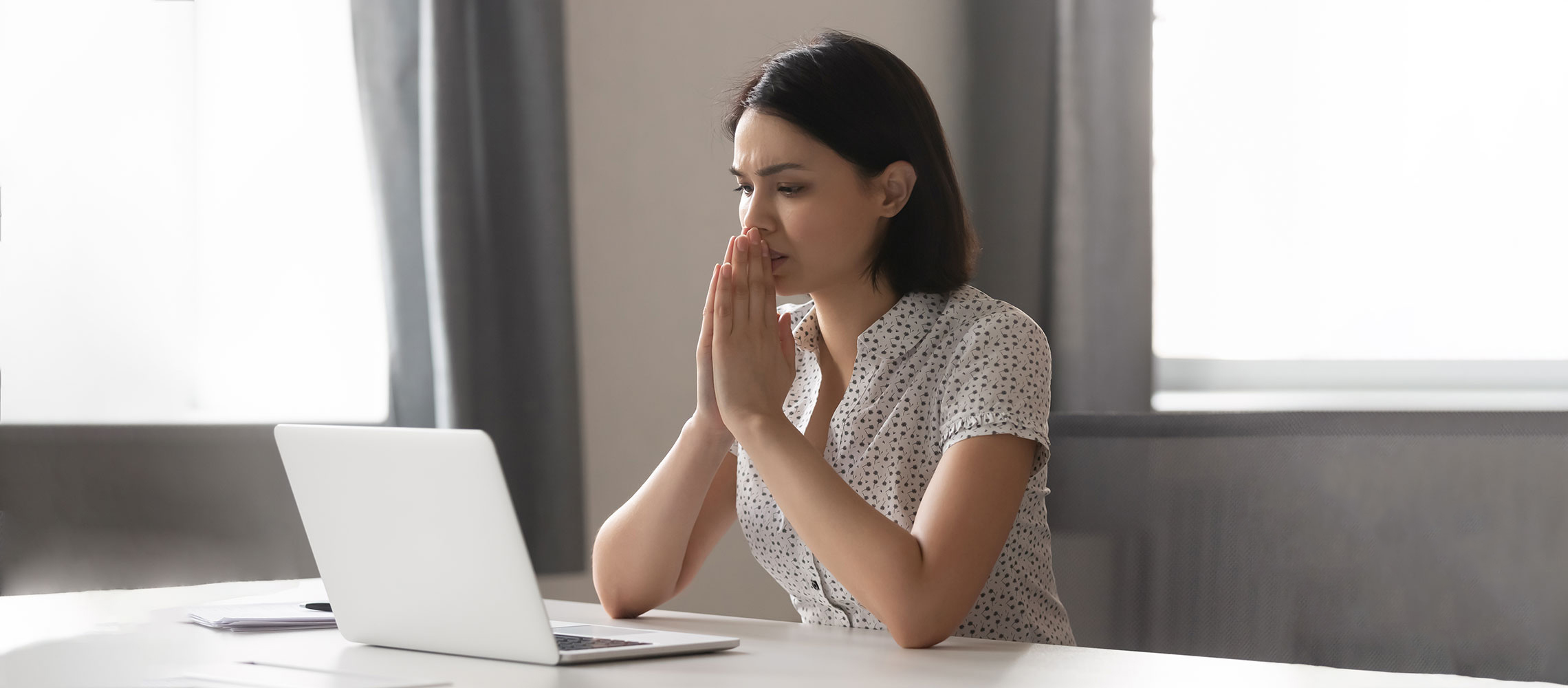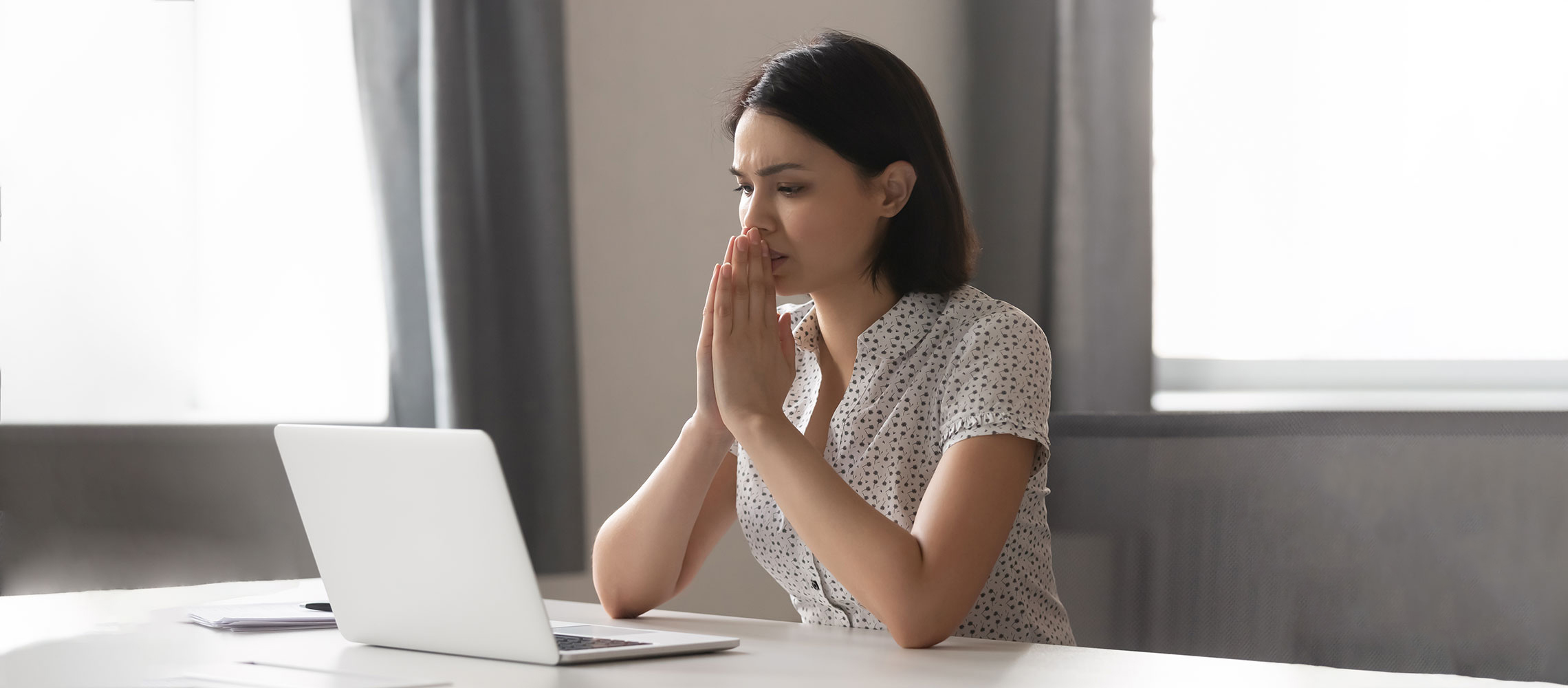 Losing your job can be one of the toughest experiences in life, right up there with divorce, serious illness or the passing of a loved one. Not only can the loss of income hurt your financial stability, the stress and emotion associated with being laid off or fired can make it hard to respond effectively and take the necessary next steps.
If you've recently lost your job, know that you are not alone, and that there is a way forward. Take a few deep breaths, and allow yourself time to feel all the (completely natural!) emotions that are coming up, before taking your next steps.
Here are some resources and tips to help with your financial planning after the loss of income, and how to make the best recovery from a difficult situation.
Do These Things Right Away
1. Figure out what resources you have available. Before doing anything else, it's a good idea to list out how much cash and assets you can use to pay for essentials. Do you have emergency savings to fall back on? If so, how long will they last, given your current expenses? If you're like many Americans, there may not be much in your accounts—recent studies have found that nearly 25 percent of U.S. residents are living paycheck-to-paycheck, with no emergency savings, and a third would not be able to come up with enough to cover a $500 emergency.
Still, every little bit helps and taking an inventory will at least give you a better picture of what kind of assistance you and your family will need.
Also, keep in mind that not all resources are financial. Family and friends can be a vital source of support in hard times. It can be difficult to ask, but you may find more help in your network of loved ones than you might have thought, and it may come in the form of temporary housing, childcare, food or even just encouragement when you need it most.
2. File for unemployment. Unemployment insurance is a state-provided benefit that compensates workers who have lost their job through no fault of their own. You may still be able to qualify even if you've been fired, temporarily laid off, are working reduced hours or are self-employed and have lost income.
It can take some time—weeks or even longer in some cases—before your application is processed and you begin receiving benefits, so it's crucial to apply as soon as possible. Check out this article with tips for how to navigate Hawaii's unemployment benefits process.
3. Make sure your health insurance coverage doesn't lapse. Paying money for health insurance when you're out of work may seem like an expense you can opt out of, but this is exactly the time you and your family need to be covered the most. Just one accident or unexpected illness, and you could be on the hook for thousands of dollars in out-of-pocket expenses, right when you can least afford it.
See if your former employer will allow you to stay on your company health plan, or look into applying for COBRA continuation coverage. You may also qualify for free or low-cost coverage through Medicaid, and your children could be covered under the Children's Health Insurance Program.
Do These Things Within a Month
4. Slim down your finances. When you lose a steady income, it's important to review your current expenses, and your spending and saving habits. Reducing monthly expenses wherever possible will help preserve the cash reserves in your bank account.
Look for ways to cut your spending, such as canceling unused gym memberships or cable TV service, cooking at home instead of ordering takeout, or using some part of your savings to pay off high-interest debt.
5. Reach out to your creditors. Even with careful budgeting and unemployment insurance, you may still need additional assistance with your monthly bills. Speak with your creditors before you start falling behind to discuss monthly repayment options at a possibly lowered interest rate, or deferring payments for a period of time (usually a few months) until you're better able to handle them. Reaching agreements like these can help protect your credit score, and make getting back on financial track easier.
There may also be additional relief measures you can request, including postponing utility shut-offs, getting student loan forbearance, and moratoriums on rental evictions and mortgage foreclosures. Check what's available to people experiencing financial hardship.
6. Find new sources of income—even if temporary. If it might take awhile to find another full-time job, consider picking up part-time work to bolster your finances in the meantime. One option is driving for a local delivery app, such as Aloha 2 Go. You can earn side income by picking up and dropping off restaurant take-out, groceries and even pharmacy prescriptions. Another option is to offer professional services such as writing or data entry, on websites like Fiverr.
7. Update your resume and professional profiles. If it's been awhile since you've been on the job market, now is the time to review and update your resume and LinkedIn profile—or to create one, if you don't have one yet. You'll want to make sure you're properly showing off all the knowledge, skills and achievements you've accumulated to date.
Do These Things Within a Few Months
8. Consider learning a new skill or expertise. Being between jobs is a good opportunity to evaluate your career path. What do you want to achieve? Are you on the right track? What aspects of your recent job did you particularly enjoy or dislike? In addition, what kinds of expertises are in high demand right now? This could be the ideal time to pick up a new skill, and become more competitive in the job market.
Websites such as Skillshare and Lynda offer free or low-cost online courses to teach you anything from web design to business marketing to strategic planning. Depending on your profession, it might be possible to transition to work full-time from home.
9. Build your professional network. Make an effort to reach out to co-workers and associates via email or social media. It's important to build and maintain professional connections, especially amidst turbulent times. You may require references for upcoming job interviews, and in Hawaii, everybody seems to know everybody else. You never know when an old connection may come in handy.
10. Stay positive. As the saying goes: This too shall pass. In the meantime, don't lose confidence in yourself or your abilities—and don't neglect your health, relationships or your personal passions. Focus your time and energy on what you can actively do to improve your situation and try not to worry about things out of your control. Stay positive, create a plan for yourself, follow these tips, and you'll be on your way.
Reference or mention herein of any business or organization does not constitute nor imply endorsement, recommendation or promotion by or of Bank of Hawaii.
You're about to exit BOH.com
Links to other sites are provided as a service to you by Bank of Hawaii. These other sites are neither owned nor maintained by Bank of Hawaii. Bank of Hawaii shall not be responsible for the content and/or accuracy of any information contained in these other sites or for the personal or credit card information you provide to these sites.