Helping Hawaii's Small Businesses
Local businesses are the heart of our community. They're where we work, where we play, and everything in between. COVID-19 has created hardships for many businesses, especially as cases rise. A safe, healthy work environment is key to protecting our employees, community, and to keep customers coming in. That's why we've created the Health Check app: it's a simple, effective, easy to use self-assessment designed to help effectively screen employees to help assess if it's safe for them to come to work. Best of all, it's free to download and use right from your phone's app store.


Using the Health Check App in Your Business
Keeping employees and customers safe is a top priority, and screening employees before each shift is an important step to help ensure employees feel safe coming to work, and customers feel safe going out to stores, restaurants and other businesses.
We're in this together. Together, we can support each other. Together, we can get through this.
Together, we can stop the spread of COVID-19.
Health Check is available for free in the App Store and Google Play Store.
Want to learn more about how to use the app at your business? View the PDF for more information
Share the app with your employees with this link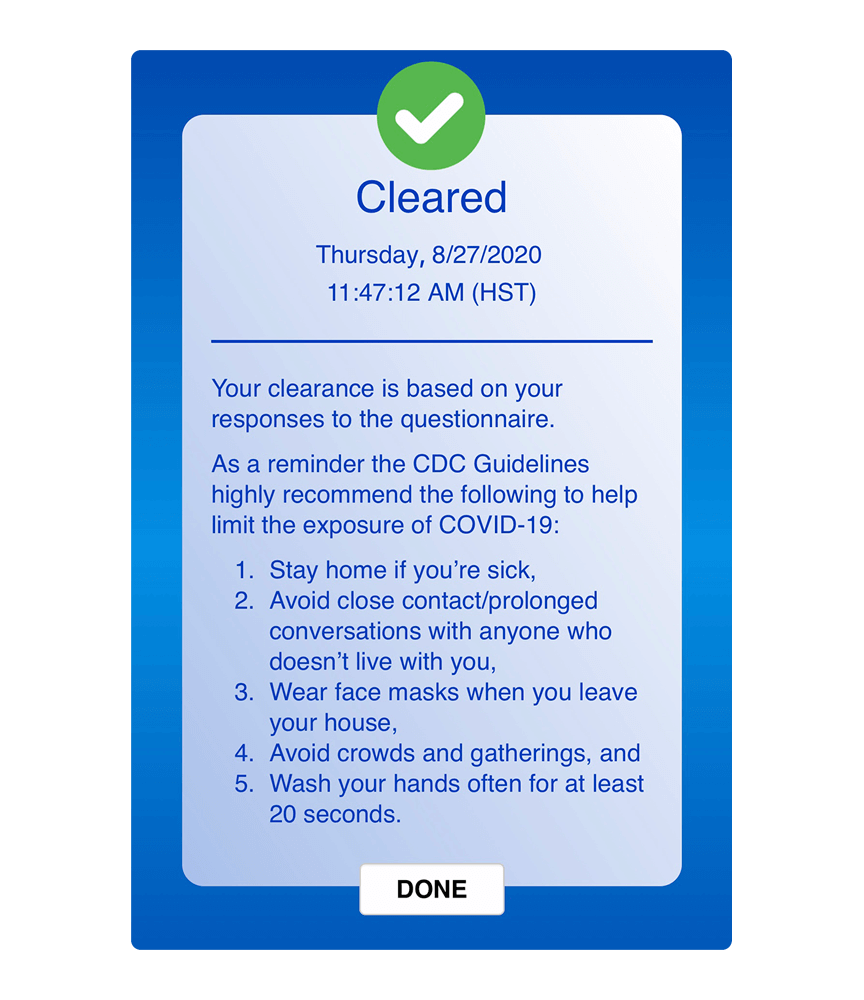 We Can Make a Difference
All of us must do our part to help beat COVID-19, and Health Check makes it easier than ever. This quick, daily self-assessment helps you determine if it's safe for your employees to come to work by checking whether or not they have had symptoms or exposure to anyone who has recently tested positive for COVID-19, prior to entering the workplace. Taking just seconds to complete, it's a simple tool to help safeguard the well-being of our businesses and community.


How to Download and Use the Health Check App
Downloading and using the app is simple:
Visit the Apple App Store for iOS devices or the Google Play store for Android devices to download the app.
Before coming to work, ask employees to answer the three simple questions.
When they arrive, have them show the results to the dedicated attendant prior to entering the building.
The app is available for devices running iOS 8 or later and Android 5.0 or later.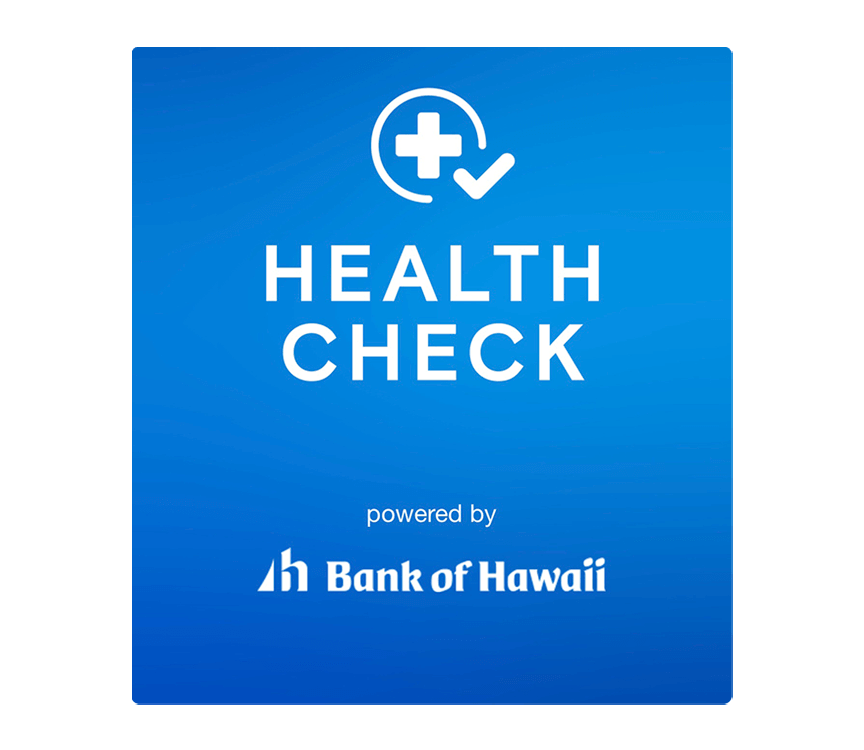 e-Bankoh
Need help? Call 1-888-643-3888
Your privacy
We use cookies to improve your experience on our site, show you personalized content, and analyze our traffic. By continuing to use this site, you agree to our use of cookies as described in our Online Privacy Policy.
You're about to exit BOH.com
Links to other sites are provided as a service to you by Bank of Hawaii. These other sites are neither owned nor maintained by Bank of Hawaii. Bank of Hawaii shall not be responsible for the content and/or accuracy of any information contained in these other sites or for the personal or credit card information you provide to these sites.