Updated: February 24, 2021
We are currently accepting PPP loan applications online from existing Bank of Hawaii customers. Following recently announced guidance from the Small Business Administration, completed loan applications for businesses with 20 employees or more will be submitted to the SBA after March 9, 2021. The SBA will continue to accept completed loan applications until March 31, 2021 or until funding runs out, whichever comes first.
We know many in our local community are experiencing financial hardship, especially small businesses, and we're here to be your partner as we move forward and navigate the impact of the pandemic together.

Paycheck Protection Program (PPP) loans are available to help businesses keep their workforce employed during this challenging time. The Small Business Administration (SBA) will forgive loans if all employee retention criteria are met and the funds are used for eligible expenses.
Eligibility

Who may qualify

Bank of Hawaii will accept applications from existing customers who have been affected by the COVID-19 crisis. The following businesses may be eligible to apply:

Sole proprietors
Independent contractors
Self-employed persons
Any small business concern that meets SBA's size standards (either the industry size standard or the alternative size standard)
Any business, 501(c)(3) non-profit organization, 501(c)(19) veterans organization, or tribal business concern (sec. 31(b)(2)(C) of the Small Business Act) with the greater of:

500 employees, or
That meets the SBA industry size standard if more than 500

Any business with a NAICS code that begins with 72 (Accommodations and Food Services) that has more than one physical location and employs less than 500 per location
Any housing cooperative, eligible 501(c)(6) non-profit organization, or eligible destination marketing organization that employees no more than 300 employees
Certain news organizations

Program Details

Term

5 years

Interest Rate

1%

Payment Deferral

Payments are deferred for 10 months after the end of the Covered Period, unless a borrower applies for forgiveness during that time. If a borrower applies for forgiveness during that time, loan payments will be deferred until the SBA remits the borrower's loan forgiveness amount to the lender.

Maximum Amount

$10 million

Loan Amount Calculation

In general, loan amounts may be up to 2.5x average covered monthly payroll expenses based on 2019, 2020, or the previous 12 months.
For more details on how to calculate your PPP loan amount based on your business type, review this document from the SBA.

Covered Period

You may select a Covered Period between 8- to 24-weeks. The Covered Period starts on the date your loan funds are disbursed. In order to receive loan forgiveness, your business must use the PPP funds for eligible expenses during the Covered Period.

Forgiveness Requirements

PPP Loans may be used to help fund payroll costs, including benefits, and may also be used to pay for mortgage interest, rent, utilities, worker protection costs related to COVID-19, uninsured property damage costs caused by looting or vandalism during 2020, and certain supplier costs and expenses for operations.
Loans may qualify for full loan forgiveness if all of the following are met during the Covered Period:

Employee and compensation levels are maintained (or an eligible exception applies)
The loan proceeds are spent on payroll costs and other eligible expenses
At least 60 percent of the proceeds are spent on payroll costs

Application Deadline

The SBA will accept completed PPP loan applications until March 31, 2021 or funding runs out, whichever is earlier.

Documents to Prepare

Documentation You May Need

In addition to completing the online application, below is a preliminary list of documents that will likely be needed to process the PPP loan.

Articles of Incorporation/Organization of each borrowing entity
By Laws/Operating Agreement of each borrowing entity. If there are none, you may submit this completed form in its place.
All owners' Driver's Licenses
Payroll Expense verification documents for 2019, 2020 or the last 12 months.

IRS Forms 940 and 941 (or equivalent payroll processor records)
State quarterly wage unemployment insurance tax reporting forms from each quarter (State of Hawaii Form UC-B6 or equivalent payroll processor records)
Evidence of any retirement and health insurance contributions
Payroll statement or similar documentation from the pay period covered February 1, 2020 to establish you were in operation on February 15, 2020
Relevant tax filings based on entity type

Certification that all employees live within the United States. If any do not, provide a detailed list with corresponding salaries of all employees outside the United States
How to apply
Apply today for a PPP loan. Our online application portal simplifies and streamlines the application process. You're able to safely apply and upload your documents from the comfort of your home or office. Be sure to have the documents you'll need handy in electronic form.
Please note: Applications are currently being accepted for Bank of Hawaii customers and will be processed only through our online portal. We are not accepting any applications in our branches, over the phone, fax, email, or mail. Applications are reviewed in the order they were submitted.
More information or questions
For more information including the comprehensive program rules, visit sba.gov/ppp. If you have questions, review our FAQs or contact us.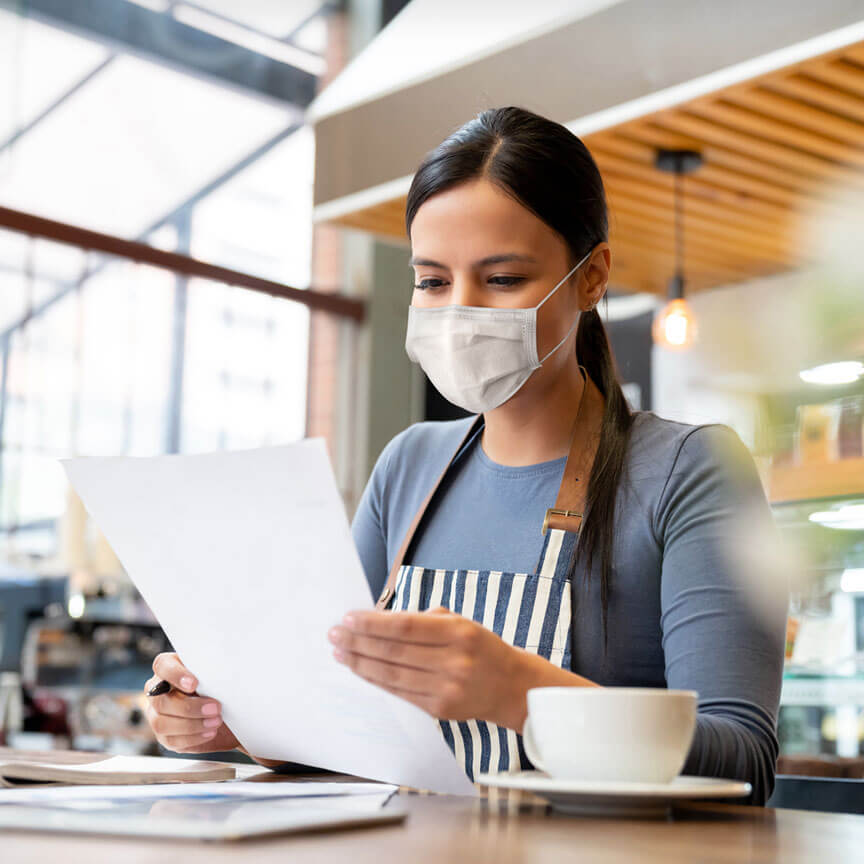 e-Bankoh
Need help? Call 1-888-643-3888
Your privacy
We use cookies to improve your experience on our site, show you personalized content, and analyze our traffic. By continuing to use this site, you agree to our use of cookies as described in our Online Privacy Policy.
You're about to exit BOH.com
Links to other sites are provided as a service to you by Bank of Hawaii. These other sites are neither owned nor maintained by Bank of Hawaii. Bank of Hawaii shall not be responsible for the content and/or accuracy of any information contained in these other sites or for the personal or credit card information you provide to these sites.